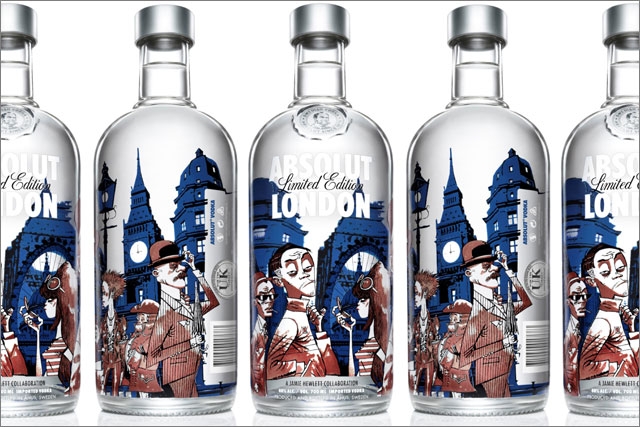 'Absolut London' will be on sale in Selfridges and Harvey Nichols from 1 March at a recommended retail price of £20.99 and, from 22 March, 50 collectors' gift packs will be available to fans exclusively through the brand's UK Facebook page.
The bottle will be available to the wider on- and off-trade from April.
To support the launch, the vodka brand will run a digital campaign and promote an 'Absolut Bloody London' method of serving the drink.
The limited edition design portrays London's style and fashion pioneers over the past 200 years.
Set against a backdrop of the city, the bottle introduces seven characters from the past who have influenced and shaped London's culture.
Absolut said the characters, created by Hewlett, represent the city's diverse heritage, "spanning the ages from Dickensian and 18th Century Dandy, through to Pinstripe Gent, 60's Chick, Ska, Punk and 80's 'Casual'".
Absolut London is the latest in a series of limited editions and first European city - to be part of the 'Cities' collection.
Adam Boita, marketing manager at the brand's owner Pernod Ricard UK, said: "Absolut London celebrates our vibrant cultural capital, capturing London's creativity and rich style-heritage in a unique bottle design."