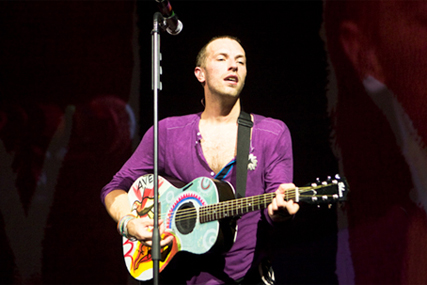 The new radio station, focusing on music from the last decade, will be Absolute's sixth digital service.

In keeping with Absolute's focus on musicians and live acts, noughties will offer a blend of the biggest-selling guitar bands such as Coldplay, The Killers, Muse and Kings of Leon alongside credible crossover acts, such as Outkast, Black Eyed Peas and Eminem.

The launch cements the brand's leading industry position in digital and will sit alongside services for Absolute Radio, Absolute 80s, Absolute Radio 90s, Absolute Classic Rock and Absolute Radio extra.

The new digital station will be launched by Absolute's breakfast show host Christian O'Connell, in association with British Gas as the exclusive commercial partner until January 2011, a deal negotiated by Carat.
It comes less than a week after Campaign revealed both Global Radio and GMG Radio have refused to carry Digital Radio UK ads promoting digital radio, until questions regarding who is going to fund DAB transmission is resolved.

Donnach O'Driscoll, chief executive of Absolute Radio, said: "Absolute Radio believes in a digital future for broadcast radio and we are seizing the opportunity of DAB in the UK, especially in London."

Communications minister Ed Vaizey has launched an action plan to get listeners to switch from AM and FM to Digital Audio Broadcasting (DAB), and insisted that the public will adopt "multi-channel national radio in exactly the same way that television viewers have seen such benefits".

Figures from Rajar show that, in March 2010, 24% of all radio listening was digital, compared with 66% on AM or FM radio - a rise of 20% compared with the same period in 2009.

But some analysts have blamed the protracted take-up of DAB, considering the BBC first began broadcasting DAB in 1995, on a failure of manufacturers and broadcasters to collaborate effectively.

Dissenting voices suggest mobile internet is an alternative to DAB because the digital service can be patchy in more remote parts of the UK.

Today, O'Driscoll said: "Absolute noughties is our sixth service available via DAB and it won't stop here. We believe the analogue days are numbered and we are positioning ourselves for the future as a digital media entertainment company."

He added: "The more services available via DAB, the bigger the audience will be. Consumers want to see more digital services. We hope the tipping point will come before 2015, as the Government has indicated.

"Our recent station launches, and our last Rajar performance, proves there is an appetite for good content on digital radio – the rest of the commercial industry needs to follow our lead and invest in content on these platforms."

The Absolute chief also confirmed today that Absolute Radio 90s, which has been broadcasting nationally on the D1 multiplex since the summer, will be staying as a national service following "over-whelming positive feedback from listeners".

The station posted a weekly reach of 203,000 listeners and 976,000 listening hours in the last Rajars.

One in five of all Londoners who listen to a commercial radio station via digital radio now tune into one of the current Absolute Radio network (408,000 listeners out of a potential 2,056,000).
The capital has a higher concentration of DAB listeners than the rest of the country, with almost a third (28%) of all digital UK listening happening in London.