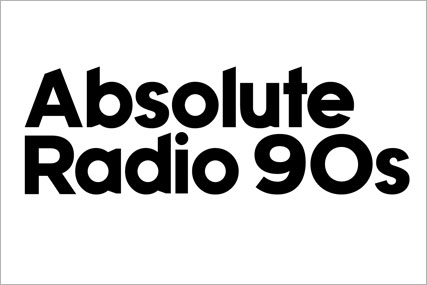 Absolute Radio 90s launched on 21 June and is currently available on DAB in London, Bristol, Essex, Newbury, Reading and Swindon, as well as on Sky TV and online at Absoluteradio90s.co.uk.
From tomorrow (25 August) Absolute Radio 90s will be broadcast on the national Digital One platform for a five-week trial period until 30 September. The station is also set to launch on the Cardiff DAB multiplex.
Absolute Radio may look to offer Absolute Radio 90s as a permanent national service if the trial is successful.
Absolute Radio 90s will be Absolute's fourth national offering on DAB alongside the core Absolute Radio station, Absolute Radio 80s and Absolute Radio Extra, the red button service which broadcasts additional sport and comedy content.
Donnach O'Driscoll, chief executive of Absolute Radio, said: "We believe in a digital future for radio in the UK. This trial will expand the reach of Absolute Radio 90s' reach and give consumers ever more choice and the ability to listen to yet more unique, premium content digitally."

A spokesman said launching Absolute Radio 90s on the national DAB platform marks a significant added commitment from Absolute Radio and its owners, Times of India, to the future of digital radio in the UK.

Absolute Radio 90s' first official Rajar figures will be in the third quarter of this year.

Absolute Radio 80s, which launched in London in December 2009 and moved to the national platform in May 2010, posted an average weekly reach of 288,000 and 1.6 million hours of listening in the second quarter of 2010.