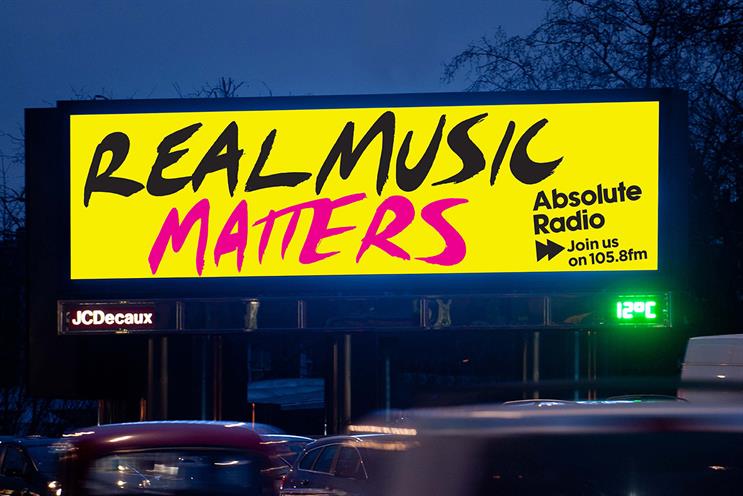 The Bauer Media-owned broadcaster, which has different stations for seven decades of music, will launch its Apple TV app in early 2016. The app will provide an online streaming platform for the station, and allow listeners to see what is playing, what has just been played and who is on air.
The innovation comes as Absolute Radio prepares to launch its "real music matters" campaign, created by Think Farm, which will run across on-air programming, outdoors, digital and social media.
As part of the campaign, Absolute Radio will also run a series of live events, including performances from Hozier, James Bay and Bear's Den.
As well as appearing across digital and outdoor sites, the campaign will include ads in a selection of Bauer's print portfolio – including Q, Mojo and Empire. The creative will also run in Absolute Radio's Apple TV app.
Clare Baker, the marketing director for Absolute Radio, said: "'Real music matters' sums up the ethos of Absolute Radio – a brand dedicated to music that offers escapism from the throwaway and manufactured.
"This campaign is further celebrated with on-air and live music events, while our Apple TV launch continues to strengthen the distribution of our brand."
The campaign will launch digitally on 21 December, and will expand to include outdoor and on-air activity in early 2016.