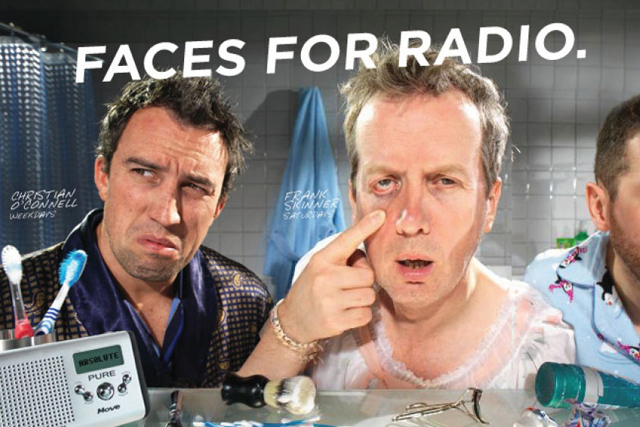 The campaign begins on 28 February and will encompass outdoor, including the use of digital, backlit and scrolling 48-sheets nationally across central and Greater London, Manchester, Liverpool, Birmingham, Nottingham, Coventry and Wolverhampton.
Alongside outdoor, the digital campaign will also incorporate YouTube and search activity.
Clare Baker, Absolute Radio marketing director, said: "Our 'faces for radio' campaign has proved highly successful and this, its third outing, will be bigger than before.
"We're showcasing our high-profile comedic talent with a real, honest approach, which our reluctant adult audience really responds to."
The creative for the campaign is by Albion London with media by MEC.
The "faces for radio" campaign launched in 2010.
In the latest set of Rajar audience figures, Absolute Radio's core station, available nationally on AM, DAB, online and through digital TV, as well as FM in London, had an audience of 1.38 million a week, down 7.9% year on year and 16.9% quarter on quarter.