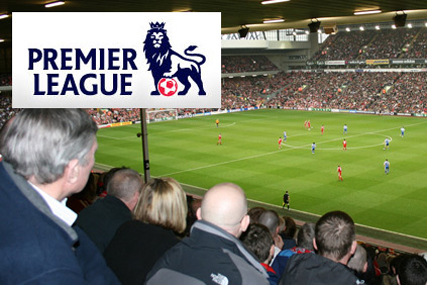 The national station will be able to broadcast commentary on one of the two games at 3pm on Saturdays, the only games not to be on television, from August 2010.
On-air talent is yet to be finalised but is likely to be a mixture of established names and new voices and the shows will be made by the station's production team.
Different shows will be available on different frequencies. Absolute Radio will broadcast 'Absolute Radio Football' on its national AM licence and 'Rock n Roll Football', its current mix of goals and music, on the London FM licence.
As Absolute Radio has excess bandwidth on DAB, DAB listeners will be able to choose between 'Rock n Roll Football', and 'Absolute Radio Football', subject to approval by Ofcom. Both shows will be available online.
Commercial opportunities have not been finalised but Absolute Radio will be able to offer combined packages to reach dedicated sports fans listening to commentary on 'Absolute Radio Football' as well listeners interested in the music and goals on 'Rock n Roll Football'.
Clive Dickens, chief operating officer of Absolute Radio, said: "Football has always been an integral part of Absolute Radio. We have a fantastic fantasy football league and have invested in Baddiel and Skinner for the World Cup. This is the logical next step."
Since the relaunch of Virgin Radio as Absolute Radio in September 2008 the radio station has positioned itself as a "music and entertainment brand" and Dickens said Absolute "will do our Premier League commentary in an entertaining way".
Dickens said: "We are giving listeners a choice of style. Absolute's entertainment-focused commentary will be different from BBC Radio 5 Live, which is a news and sport brand, and TalkSport, which is a sport and talk brand."
Richard Masters, director of sales and marketing at the Premier League, said the Premier League is confident that Absolute Radio will "provide an excellent service for Premier League clubs' fans and help us reach as wide an audience as possible".
For Absolute Radio's coverage of the 2010 World Cup David Baddiel and Frank Skinner are going to present a series of live broadcasts and daily podcasts from South Africa.