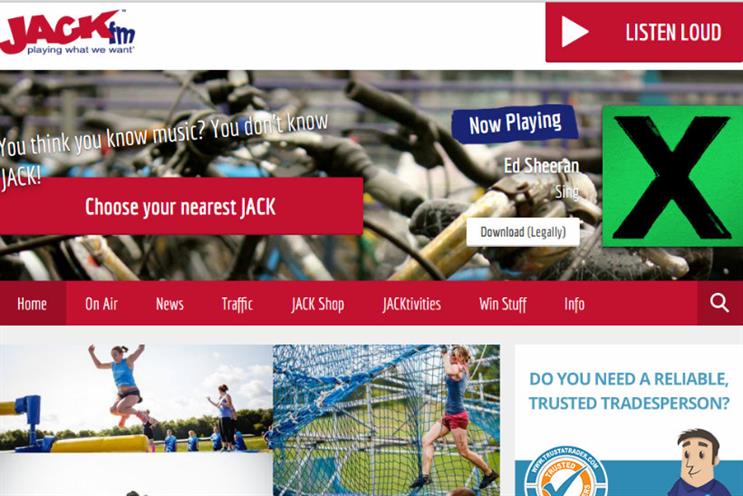 The station focuses on British emerging talent and established hits, and allows listeners to pick the music through the Union Jack app.
They will be able to choose from a limited playlist, with artists ranging from Ed Sheeran and Coldplay to The Beatles and The Who.
The new nationwide station grows the Jack.fm brand in the UK, with stations already available in Oxford, Surrey and Portsmouth. The Jack.fm model largely dispenses with "irritating" DJs, and allows listeners to pick the hits.
Union Jack is voiced by Paul Darrow, who played Kerr Avon in Blake's 7.
Union Jack co-chief executive Donnach O'Driscoll said: "We have conducted a huge amount of research and the feedback confirmed that there is a massive gap in the radio market for a new national station which promotes the very of best British music."
The station is managed by co-chief executives O'Driscoll and Ian Walker, and station co-founder Clive Dickens.
The trio comprise radio business Oxis Media, which operates the Jack.fm brand in the UK. O'Driscoll is the former chief executive of Absolute Radio, while Dickens was chief operating officer.