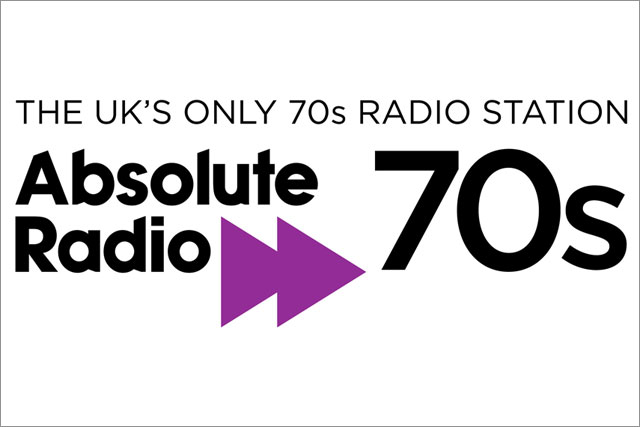 From Tuesday 22 November Absolute Radio 60s will broadcast music from the decade, such as songs from The Beatles, The Rolling Stones, Motown, The Doors, Jimi Hendrix, The Who and Elvis.
The 60s station will be broadcast to over a third of the UK population through DAB (including London, Bradford and Liverpool) and will be available through Radioplayer, the Absolute Radio 60s website and Absolute's smartphone apps.
Programming on the station will include a weekday morning show presented by former BBC Radio 2 and 6 Music DJ Pete Mitchell and a Sunday morning show from Absolute Radio presenter Geoff Lloyd called 'Beatles Brunch'.
Absolute Radio 70s will launch on Tuesday 29 November with music from the likes of Rod Stewart, Stevie Wonder, Elton John, Marvin Gaye, Slade, T Rex, Jackson 5, Kate Bush, Blondie, and David Bowie.
An afternoon show on Absolute Radio 70s will be presented by former 'Top of the Pops', Capital Radio and BBC Radio 1 presenter Richard Skinner. The station will feature special programming from Rolling Stones Ronnie Wood and Charlie Watts.
The two stations will have 12-hours of live broadcast every day between 6am and 6pm on weekdays and will broadcast Frank Skinner's Saturday morning show one hour later than Absolute Radio, between 9am and 11am.
Both stations will simulcast the Christian O'Connell breakfast show on weekday mornings. Absolute Radio 70s will have a show presented by Martyn Lee in the morning, while Absolute Radio 60s will broadcast Chris Martin in the afternoons.
Clive Dickens, chief operating officer, Absolute Radio, said: "Absolute Radio continues to lead the radio industry into a digital future. Absolute 80s is less than two years old and has nearly a million weekly listeners.
"We know there is considerable demand for both new decade services and continue to invest further in digital radio with now over 73% of our weekly audience listening via a digital device."
Follow Maisie McCabe on Twitter @MaisieMcCabe