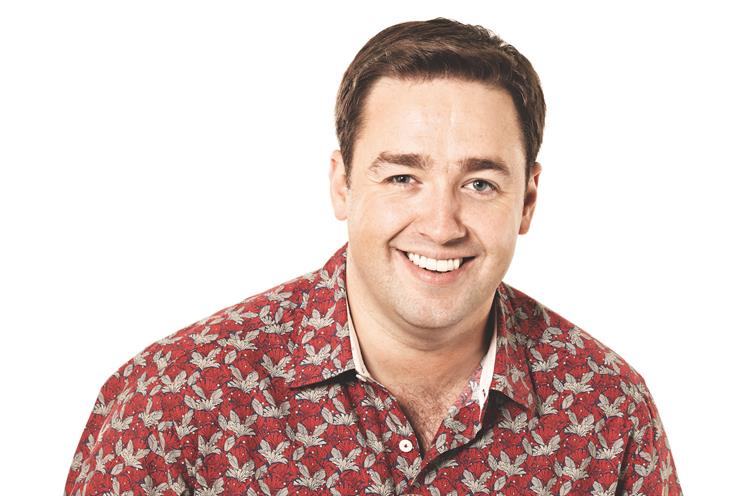 Manford will host the Sunday morning breakfast show from 8am-11am, which will go live for the first time on 10 January 2016.
Absolute Radio already has a series of presenters with comedy backgrounds and Manford joins a line-up including Frank Skinner, Rob Beckett and Christian O'Connell.
Alongside his career as a comedian, Jason Manford is also a writer, TV presenter and actor. He recently starred in a UK tour of the musical The Producers and, alongside presenting for Absolute Radio, will next year take the role of Caractacus Potts in a UK tour of Chitty Chitty Bang Bang.
Paul Sylvester, the content director for Absolute Radio, said: "Jason fits the Absolute Radio mould perfectly. He's a brilliant broadcaster with first class comic talent. He's a family man, he's relatable and he'll be able to connect perfectly with our audience of reluctant adults."
Absolute Radio is kicking of its "real music matters" ad campaign next week and is preparing to become the first UK radio station to have an app on Apple TV.