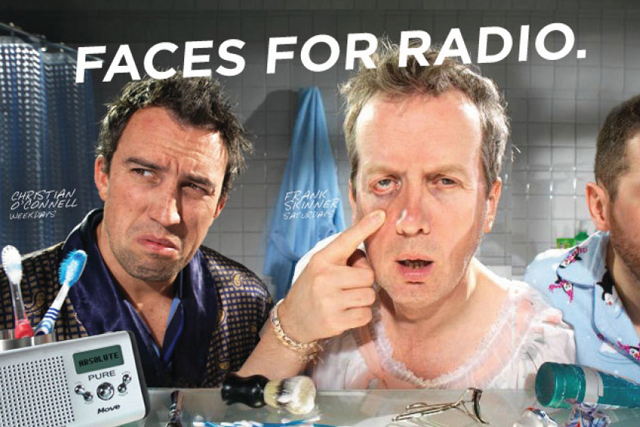 It is understood that Bennett, Coleman & Co, which also owns The Times of India newspaper, called off its review of Absolute Radio in September last year because it had been unable to achieve the price it wanted.
It is thought that the company has now accepted the loss-making business is not worth what it had hoped, and Absolute Radio could be sold for around £10m to £15m.
Having spent £53.2m on buying the business in 2008, Bennett, Coleman & Co appointed the investment bank Jefferies to carry out a review of Absolute Radio last year, but announced it had taken the business off the market in September 2011.
During the process of the 2011 review, it is understood there were a number of possible suitors including Global Radio, in the early stages, and UTV Media.
It is believed that the final suitor for Absolute Radio last year was a bid led by John Pearson, the former chief executive of the business when it was known as Virgin Radio.
It is understood that Pearson is involved in the most recent talks.
In 2011, Absolute Radio reported its third consecutive annual pre-tax loss (and its fourth consecutive pre-tax loss) since it rebranded from Virgin Radio in September 2008, despite its executives initially saying the business would break even in 2011.
Absolute Radio's operating company, TIML Radio, reported a pre-tax loss of £4.3m in 2011, down 3.6% year on year, after revenues rose 15.3% year on year, against an industry average of 1.8% year on year, to £16.6m.
According to the latest Rajar radio audience figures, for the third quarter of 2012, the main Absolute Radio station had an average weekly reach of 1.54 million listeners, down 3.7% year on year, although when its digital stations are included, Absolute Radio reached 2.94 million people, up 3.6% year on year.
An Absolute Radio spokeswoman said: "We do not comment on speculation about our business."
Pearson was unavailable to comment.
Follow @MaisieMcCabe