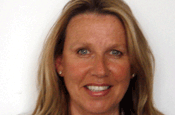 The production company said that Academy Content would create virals and short online film commercials.

It will also create longer branded entertainment, such as the online drama the company has created for Nokia with Wieden & Kennedy.

Managing director Lizie Gower said: "The benefit of having both a music video and commercials department is that we are well versed in working on budgets at any level.

"The key is to retain the integrity of our creative work and the production values, whether it's a low budget viral or top-end brand funded programming."