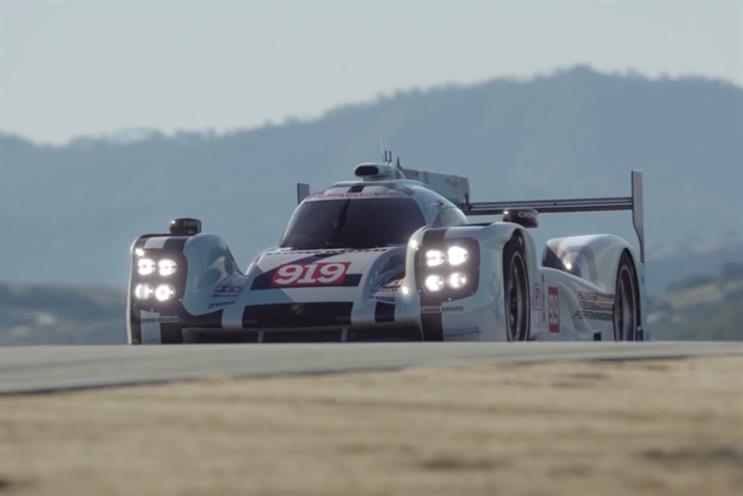 Mackevision, is headquartered in Germany and has 500 staff across offices in Munich, Hamburg, the US, UK, China, Japan and South Korea.
The company has had particular success in the automotive sector, with its client roster including BMW, Jaguar, Porsche, Mercedes-Benz and Hyundai.
Financial terms of the deal were not disclosed.
Mackevision uses CGI, visual effects and AR/VR techniques to create what it calls "digital twins", which turns engineering data into immersive consumer experiences.
It creates CGI and immersive product content for digital and print catalogues, virtual showrooms, point-of-sale kiosks, augmented and virtual reality experiences, as well as broadcast video and feature films.
Accenture said the ability to create digital imagery of the highest quality based on "digital twins" is key to its vision of delivering a "broader set of services around smart, connected products, platforms and business models" to a wide range of industries, including automotive, industrial equipment, consumer goods and retail.
Mackevision VFX Reel 2017 from Mackevision on Vimeo.
"This is truly a one-of-a-kind opportunity for us," said Jamie Posnanski, global content practice lead, Accenture Interactive. "Mackevision has a deep roster of highly-relevant creative and technical talent in emergent capabilities, and operates with mature offerings on a global scale. It's rare to find this combination in the market."
Mackevision was founded in 1994 is led by chief exective Armin Pohl.
Pohl added: "We have moved from being a content provider to providing relevant end-to-end solutions for our clients, and we're looking forward to collaborating on creating meaningful client experiences on a global scale under Accenture Interactive."
Having acquired UK ad agency Karmarama in 2016, Accenture Interactive has told the industry it wants to created a "new breed of agency". Since setting up Accenture Interactive in 2009, the consulting giant has bought 20 agencies, including Karmarama, Fjord and The Monkeys.
WPP also announced an acquisition today: it has bought Portuguese creative agency Bomtempo, Anahory & Ralha – Serviços Criativos, SA and will merge it with Ogilvy & Mather Portugal, with the combined business trading as BAR Ogilvy.