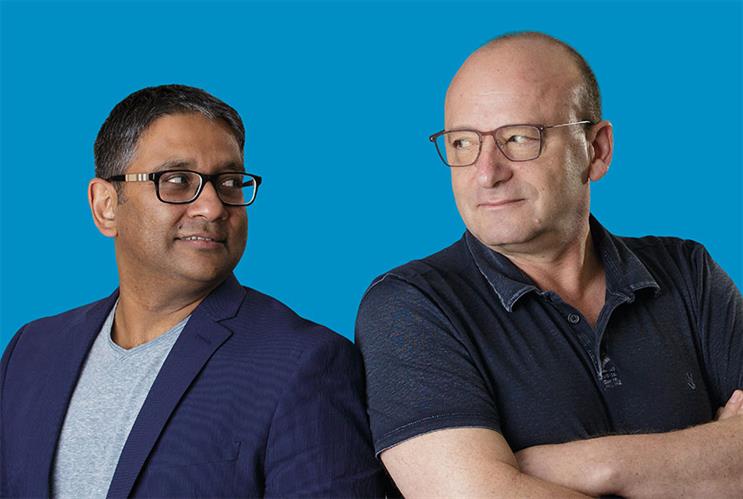 What guaranteed success in the past will no longer guarantee success in the future. For marketing to drive a business forward in an era of constant change, formidable partnerships, underpinned by an unrelenting focus on the customer, are vital. It is a state of play that makes Accenture Interactive a uniquely compelling partner to supercharge a fundamental transformation of brands around the customer experience.
Accenture Interactive launched in 2009 and its strategy embodies a laser-focus on improving customer experience. While agency networks have scrambled to adapt to the impact of the Accenture brand on the marketing ecosystem, Anatoly Roytman, managing director of Accenture Interactive for Europe, Africa, the Middle East and Latin America, has his eyes set firmly on partnering brands to lead an experience-driven transformation.
"We are only at the beginning of this journey of transformation," he explains. "People often pay lip service to buzzwords like big data and social media, and they are presented as the silver bullets for all of a brand's problems."
The reality is more complex, and this is where Accenture Interactive's distinctive approach takes shape. Roytman continues: "It goes beyond digital transformation. It requires stepping back from silos and internal structures, instead looking at a brand from the outside-in and then organising the structures to give the very best experience for the audience."
The rise of the experience economy
This is the essence of what lies at the centre of Accenture Interactive's "Experience Agency" proposition: amid rapid transformation, the agency acts as a bridge to help empower the CMO to create truly customer-centric, experience-led businesses.

"We are a one-stop shop, an important differentiator," Roytman explains. In addition, for Accenture Interactive the language of 'partnership' with brands is not simply lip service: "We are willing to share risk with clients and be compensated based on results."

It is a strategy that has paid dividends: not only has Accenture Interactive fast become one of the most talked-about businesses in the industry, but also a growing number of brands have actively kicked off roster reviews for a brand experience agency of record.

For Roytman, Accenture Interactive's success story is not just about being the leading agency in the world, but building an entirely new category. "It is not about one brilliant campaign – I want to change the world," he says.

Challenging the status quo
It is no exaggeration to say the world of advertising has already been irrevocably rocked by the impact of Accenture Interactive. Yet while the company has made several strategic acquisitions, all eyes are on the path ahead, as opposed to analysing its competitors' offerings.

"We are completely focused on the concept of the experience agency," Joy Bhattacharya, managing director of Accenture Interactive for the UK and Ireland, explains. "It doesn't matter about the platform; all that counts is how you deliver a connected experience," he adds.

It is an approach which, according to Bhattacharya, means Accenture Interactive needs to be about more than simply scale. "It's a matrix," he says. "At one end it's showing and being a beacon and doing things no-one has ever done before, and on the other end it's about being a trusted, intelligent brand with a great track record of delivering business results."

A new kind of growth story
The Accenture Interactive story is one of growth. But this growth is not just a tale of how the business has built up a range of capabilities across design, user experience, data, analytics, customer relationship management, commerce, content, advertising and programmatic. Nor is it simply one of strategic and successful acquisitions of cutting-edge creative businesses.

It is the creation of an entirely new ecosystem in which business cultures have fused around a relentless focus on building the very best experience possible for the consumer.

Accenture's acquisition of ad agency Karmarama in 2016 sent shockwaves through the industry, but the landmark deal reflected the company's commitment to building a new breed of experience agency. Ben Bilboul, chief executive of Karmarama, says becoming part of Accenture Interactive gave the agency a shot of new energy.

"We've always been happiest challenging from the outside; Accenture Interactive allows us to do that on a bigger stage and on a bigger scale," he says.

It is a shift that, to Bilboul, feels like coming full circle. "The reason I came into the industry was to be a strategic partner to senior clients, bringing creativity, innovation and human insight. In the intervening years, the industry hasn't always delivered on that promise, but the Accenture Interactive vision is exactly that," he explains.
It is not about one brilliant campaign – I want to change the world


Anatoly Roytman
Creative patnerships
Accenture Interactive's strategic acquisitions reflect its commitment to ensuring that the future sits in the day-to-day realities of the experiences of both its clients and employees. It is a strategy that is clearly benefiting Fjord, the global design and innovation arm of Accenture Interactive, which it acquired in 2013. It's a move that has seen the cutting-edge design group double-down on creativity.

Abbie Walsh, Fjord's managing director, UK and Ireland, says breakthroughs and failures are celebrated collectively. Inclusiveness – a supportive community where people are encouraged to be unfailingly honest towards each other – removes blockers to great ideas. And the diversity of the ideas breeds innovation. "It's essential the sparks that sit within your people have the chance to surface." It is an approach which demands people with various backgrounds.

"Ensuring we're not becoming an echo chamber is really important – it is all too easy to design for people who share a similar education, experience or worldview, and we need to be aware of any cognitive biases. A couple of ways we address this is a very active approach to inclusion and diversity, but also inviting people to talk about what is going on in different, often adjacent, aspects of life."

It is a sentiment echoed by Patrick Hickey, chief executive of Rothco, which was acquired by Accenture Interactive at the start of 2018. He says the agency's mantra is that "our best work is ahead of us". He explains: "Like most businesses, it takes a few to move many. These people tend to self-select on the basis of belief and ambition, so every day a core group brings the weight of that ambition to work and it infuses throughout the culture."

It is this collective culture of Accenture Interactive that is sending ripples through competitors and attracting ambitious brands led by marketers who want to win big. "It's early in our collective journey but the signs are incredibly exciting," Hickey adds. "The teams we have in our bigger family are world-class in so many diverse areas. We hope that our future client relationships are based on big, complex human challenges we can help them solve through world-class creative thinking and beautifully simple experiences."

We are the disruptors, the curious risktakers and adventurers


Joy Bhattacharya
A legacy of transformation
As the marketing ecosystem continues to get more cluttered, Accenture Interactive offers brands a compelling solution. "We are the disruptors, the curious risk-takers and adventurers," Bhattacharya says. "We have the capabilities to bring together a diverse range of experts to solve a client's challenge. It isn't just about end-to-end scale, it is about imagining things that people haven't done before."

In line with this, the group is already focused on pushing the next frontiers of experience to deliver transformative business results. "The key is to ensure that you can connect with a brand to have a relevant conversation when you need it the most," Bhattacharya explains. While conversational and 'alwayson' marketing has topped the brand agenda for some time as consumers move from mobile to digital to experience-first, the merging of human and machine language marks the beginning of a new era of marketing. Just as the rise of voice assistants reflects how the role of conversation in life is changing, the meteoric rise of Accenture Interactive underlines the transformation afoot in marketing, where experience has become the key battleground.

While Accenture Interactive has already made a huge mark on the industry, this is a business where the primary pursuit of fame and business success is through the lens of building success for its partner companies. "Success for us is not just about winning a Grand Prix, it is about a fundamental transformation of brands around the customer," Roytman explains.

This shift is set to leave a lasting business legacy that will reverberate far beyond the industry's traditional silos. Accenture Interactive is on a path entirely of its own making.