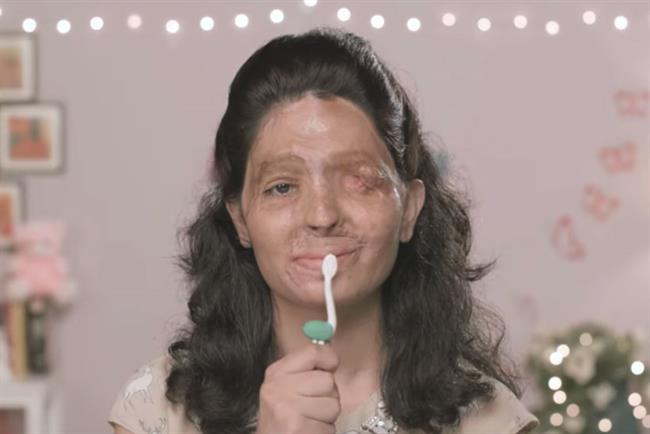 Ogilvy & Mather India's campaign for non-profit Make Love Not Scars, "How to get perfect red lips", topped the chart after more than half (51%) of viewers came away with a more favourable view of the brand
Harvey Nichols "Rewards" ad, created by Adam & Eve/DDB, was the judges pick for best Film campaign at last year's festival, but has come joint tenth according to the Unruly effectiveness chart.
The video ad tech company's ranks the ads based on their likely emotional, social and business impact using Unruly EQ, its content evaluation tool, launched in partnership with Nielsen, Affectiva and Moodagent.
The average brand favourability percentage for ads in the UK is 29%.
"How to get perfect red lips" and "How to apply eyeliner", from the "Beauty tips with Reshma" campaign, finished first and second respectively in the chart, ahead of Film Craft Grand Prix winner Under Armour's "Rule yourself", featuring Michael Phelps, and Guinness' "Never alone", in joint third.
Macma's "Man boobs" and Spanish Lottery's "Justino" were fifth and sixth respectively. Harvey Nicks' campaign, which superimposes cartoon villain heads over CCTV footage of real-life shoplifters, was joint tenth.
The data was compiled 7 June and Unruly used a survey panel of 1,500 nationally representative UK respondents.