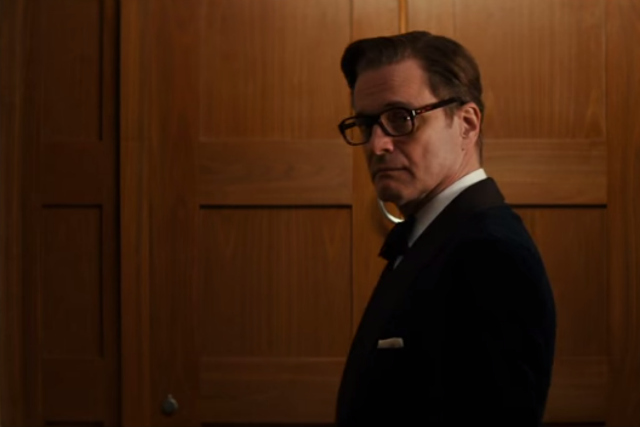 Kingsman was created by the same creative pairing behind Kick Ass, director Matthew Vaughn and writer Jane Goldman, and this film also comes from comic book roots.
Across The Pond's films are stand-alone pieces, and not re-edits or trailers. They were directed by Jack Driscoll, with creative director Maggi Machado. Post production was at Smoke & Mirrors. There is no media buy and the films are available on YouTube.
Kingsman is a reinvention of the secret service movie or spy movie. Colin Firth's spy is an upper-crust super spy, who recruits a working-class kid to join the shadowy, dapper elite he belongs to.
The code of the Kingsman is concerned with manners, correct conduct and dressing smartly.
These special films subvert how-to guides for correct behaviour. For the piece on cutlery, the voiceover suggests: "For light maiming, start with the oyster fork. For something more lethal, try a sturdy dinner fork."
Subsequent episodes show off the benefits of silverware for deflecting knife and gun attacks, using a napkin to conceal weapons, and using bow ties to strangle opponents.
Throughout, the viewer sees only the suit and cuffs of 'The Kingsman', with pieces co-branded with online fashion house Mr Porter.
Robert Waddilove, director of content & strategy at Across the Pond, said: "It's fantastic to have a brief which wanted to create something new, but completely at one with the tone and style of the film. It's not a re-edit of a trailer or a shouty viral – but to create a series of films that would feel natural to the world of the Kingsman."
Bettina Sherrick from 20th Century Fox International said Across The Pond had a "unique approach to building the How To Be A Kingsman storyline and stylish aesthetic, coupled with their ability to shoot content that plays strongly on any screen".
The film is released on 29 January in the UK and worldwide in February.