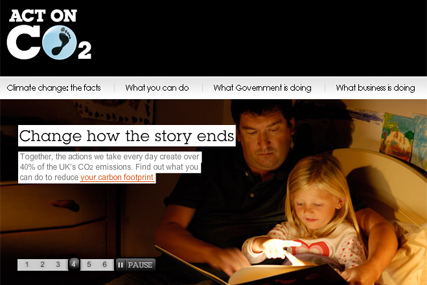 The poll, called the Green Web Awards, was run by online retailer Nigel's Eco Store and digital agency Worth. It asked the general public to nominate and to vote on which on-line retailers, advocates, organisations, charities and social media were committed to supporting the environment.
It also asked the public to name the brand they thought was most guilty of greenwashing. This was judged to be oil giant Exxon Mobil.
Other brands which gained plaudits were Adnams (best green company), People Tree (best green fashion) and environmentguardian.co.uk (best eco blog).
All the brands initially nominated by the public were shortlisted from a panel of green experts which included Caroline Lucas, leader of the Green Party, and Andy Hobsbawn, founder of eco initiative Green Thing.
Mark Ralphs, director of Worth, said: "It is interesting that many of the votes are for independent companies whose green credentials are embedded in their company ethos rather than those trying to bolt-on a green message."