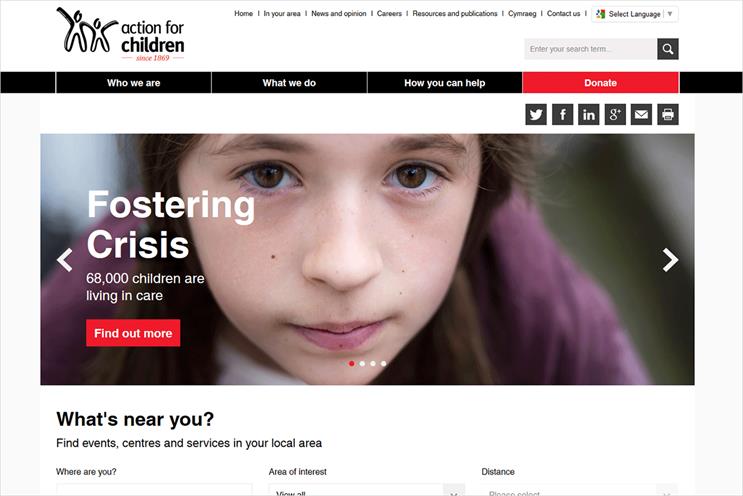 The agency has been asked to raise awareness of the charity's brand ahead of its 150th anniversary year in 2019.
The charity has not had an advertising agency or run an advertising campaign for some years, but it is now keen to increase its profile.
Wieden & Kennedy won the business after the charity met with three agencies for a strategic chemistry meeting: Wieden & Kennedy, Fallon and St Luke's. No creative was presented.
Action for Children's head of brand and marketing Sheona Michie, said: "Wieden & Kennedy have a formidable track record for unleashing the potential in the brands they work with.
"We look forward to developing a successful partnership that will help us reach out to more children across the UK."
The agency's senior creative director, Kim Papworth, said: "Action for Children continue to make an enormous contribution to helping children in this country. To be asked to work with them is a real honour."
Action for Children works in local communities to protect and support the young and vulnerable.
Services include children's centres, family support, fostering and adoption services and assistance for disabled children and their families.