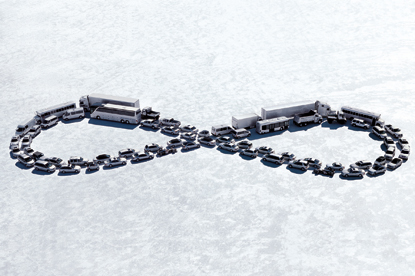 The news piles more uncertainty on to the future of the company's dealings with the Interpublic Group, which handles the majority of GM's advertising.

In the UK, GM predominantly works with the IPG-owned Lowe Worldwide and DraftFCB across its Vauxhall, Saab and Chevrolet accounts. Carat handles the majority of its media business.

In the US, GM works with a number of agencies on a brand-by-brand basis. These agencies include IPG's McCann Erickson and Campbell-Ewald, and Publicis-Groupe's Leo Burnett and Chemistri.

All of GM's $3 billion media business in the States is handled by Starcom MediaVest, while Aegis handles the business in Europe.

It is as yet unknown as to what extent the news of the bankruptcy will affect GM's relationship with its agencies.

However, IPG has already entered into an amendment with the Securities and Exchange Commission aimed at reducing the potential damage that could be caused.

In the past few months, GM has already been forced to ask all its ad agencies to cut their fees by as much as 20 per cent, and has announced plans to cut 47,000 jobs worldwide.

The company has revealed today that it will rebrand its Vauxhall cars in the UK under the Opel name, in an effort to appeal to the Russian market.

The 5,000 remaining Vauxhall workers in the UK are reported to still be very unclear about their futures. However, Lord Mandelson, the business secretary, yesterday attempted to assure workers that he had received a "firm commitment" from owners that Vauxhall production would remain in Britain.