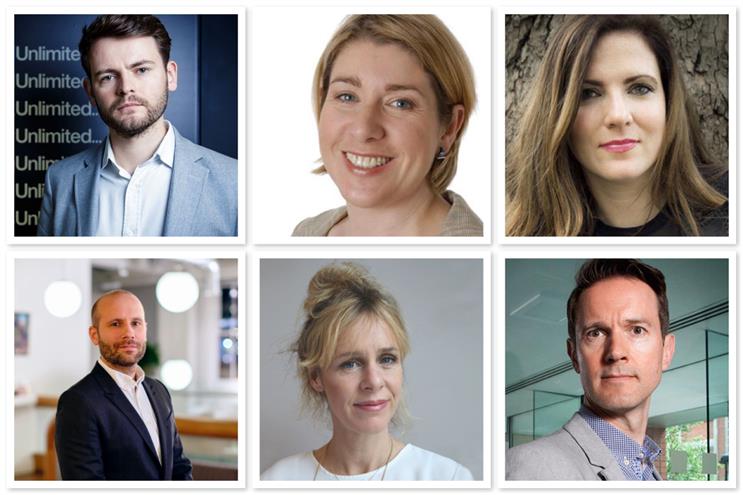 News that WPP had a table at the now-infamous men-only event was not a good look for the holding company. In a response which distanced the holding company from the event, Sir Martin Sorrell told BBC Radio 4's Today show that, "if true", the allegations were "highly regrettable", but that representatives of the company who attended the dinner said they "saw nothing of the kind".
However, as Elle Graham-Dixon, strategy director and partner at Bartle Bogle Hegarty, so eloquently explained, "seeing nothing is a choice" and events such as these are "the foundations of a workplace culture that has privileged one gender above another".
It would be easy to conclude The Presidents Club dinner is an anomaly; an event with no significance for the broader industry. But have you heard the one about the creative director who exposed himself to a bar full of his peers at Cannes Lions? No, it's not a joke – rather the sorry sign of an agency culture which excludes, alienates and, at its very worst, harasses women.
With this in mind in the wake of The Presidents Club scandal we asked a range of industry leaders if they believe it's time to reappraise the advertising industry's approach to corporate entertainment.
---
Ali Hanan
Founder and chief executive, Creative Equals
"After The Presidents Club debacle, there is no doubt the industry must reassess what is 'entertainment'. Before anyone attends or signs up to a corporate event, they should stop, inspect and reflect. They need to ask themselves these questions. 'Does this event sit well with my values and our company's values? If I share this event, what will my wife, daughter, son, girlfriend or boyfriend think and feel? Is everyone included in this event or is it excluding certain groups? Does this represent the kind of industry I want to work in? And the world I want to live in?' If the answer is no, then the response is simple. Vote with your feet. Inspect, reflect."
---
Mat Goff
Joint chief executive, Adam & Eve/DDB
"There's absolutely no place for the kind of harassment and mistreatment of women reported from The Presidents Club, in corporate entertainment or anywhere else for that matter. While it's not something I recognise from any of the events we attend as an agency or that we invite clients to, any company that finds itself supporting an event where this kind of behaviour is present, needs to make some overdue changes pretty swiftly."
---
Gemma Greaves
Chief executive, The Marketing Society
"Corporate entertainment is an old-fashioned concept, business today is about building relationships. As unfortunate as The Presidents Club debacle is, in the hundreds of events I have attended I have personally never experienced anything like it. Our industry isn't an old boys' club, reflected in The Marketing Society membership, which has more women than men. All male dining clubs like The Solus Club opened their membership to women in 2014 and appointed their first female president in 2016 (me) - more evidence that men are looking for change and find such prehistoric ways unacceptable.
"Increased compliance and regulation such as the Bribery Act 2010 make it more challenging for our industry. Building relationships is about having a good latte or glass of Rioja in your favourite haunt where there is less of an agenda. If we allow ourselves to be scared of this, we may as well bring in the robots now."
---
Chris Pearce
Chief executive, TMW Unlimited
"Any agency that feels the need to review their corporate entertainment approach following The Presidents Club scandal is clearly already in trouble. Most of the clients I know have the strictest of guidelines as to what constitutes 'entertainment', what they can reasonably accept (if anything) and usually require written confirmation that the financial value of any 'entertainment' won't exceed a given amount. In other words, other than the most modest of meals, there is very little room for lavish entertainment. Of course, there are still some wonderful exceptions, but for those agencies genuinely worried about their approach, time's up."
---
Diana Tickell
Chief executive, Nabs
"Yes. Corporate entertainment is a large part of what makes our industry the dynamic place it is, and offers unique ways to thank, entertain and motivate our teams. Get it wrong – stray from your organisational values - and risk jeopardising your reputation. And sometimes things just have to change. Like the old Nabs Boxing night, my predecessors had to call time and move it on to something new.
"And whilst boozy parties and company socials can be a fabulous way to entertain (Nabs' own do being an excellent example!), we should all make sure we also offer entertainment that engages a wider range of our diverse individuals. Family friendly kids parties and breakfasts instead of just dinners for working parents. Activities and events that are accessible and appealing regardless of gender. Events where alcohol isn't the dominant factor for those whose religious beliefs means they simply can't attend a lot of the time. It's not about being righteous or overly delicate, it's about being aware, inclusive and moving with the times."
---
Ryan Wain
Group chief marketing officer, Unlimited Group
"The Presidents Club was merely the tugging of a thread – behind it sits a patchwork of rotten values that absorbs our industry. We let words take the place of behaviours too often. Do, don't say. This is true in corporate entertainment; I've known of previous agency leaders who have proudly stood in front of an International Women's Day poster only to then take clients to the strippers after an above-average campaign went live. How we do business needs to change. Now."