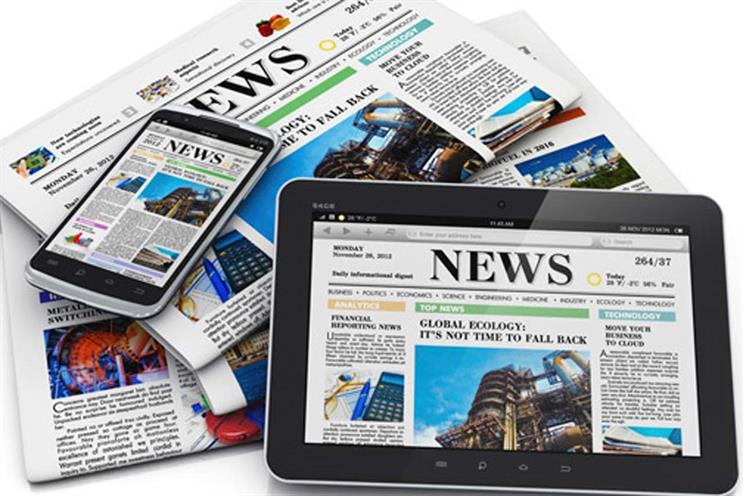 A university's research has found that 89% of the time audiences spent with newspapers was via print, versus 7.5% for mobile and 4% for desktop.
"For publishers, this research calls into question the transition from print to online, showing how 'dead-tree' editions are their most important platform," commented the paper's author, Dr Neil Thurman, a professor at Ludwig Maximilian University of Munich.
Using data from NRS for print and ComScore for online, the research analyses 11 UK national newspapers from April 2015 to March 2016.
The paper meticulously outlines how the data was used to create a basis for comparing reader time spent with print, against mobile and online. One of the limitations of the study was that consumption from mobile platforms other than iOS and Android were not tracked, as was usage of niche or legacy apps, as well as apps owned by The Telegraph, The Herald, and The Scotsman.
Thurman (below) believes that advertisers have an unfounded bias against the print medium and part of the problem is the way print is measured versus online.
"Looking at newspaper consumption through the lens of reading time reveals a very different picture from that drawn by the traditional reporting measures—print readership and online visitor numbers—where the wide reach of online channels disguises the relatively shallow engagement they inspire," he wrote.
UK newspaper brands engage their online visitors for an average of less than 30 seconds a day but the print versions are read for an average of 40 minutes, he added.
"These results provide evidence to support The Times' editor John Witherow's assertion that ad agencies have 'a bias against print'," said Thurman regarding declining print ad revenue.
Another finding that stood out from the paper is that mobile has overtaken desktop in terms of time spent reading news. Newspapers and advertisers should also be throwing more weight behind mobile, finds the report, with more time spent reading news content on mobile nearly double that of the time spent on desktop.
The Guardian and MailOnline are winning on mobile, with 17.5% and 14% of time spent with their brand via mobile, the research said, while the other newspaper brands averaged just 3.25%.