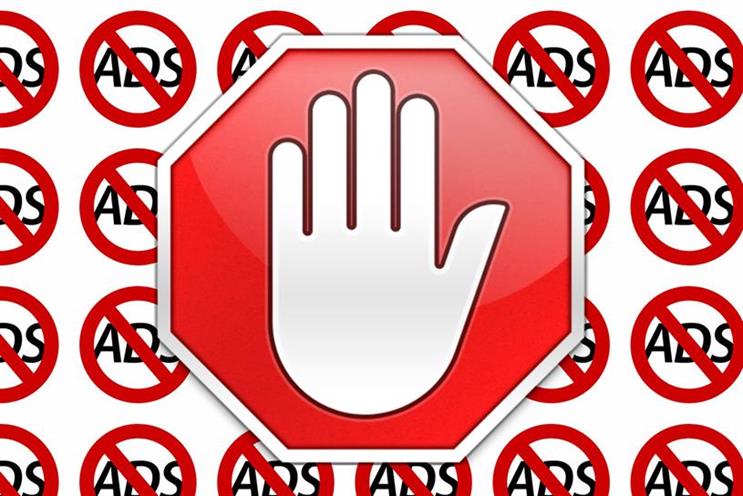 Publishers' losses from ad-blocking have jumped by more than a third in the past year despite ad-blocking activity continuing to fall in recent years.
A three-year audit by the Association for Online Publishing found that ad-blocking rates fell to 10.3% last year, from 11.6% in 2017 and 12.5% in 2016.
Desktop ad-blocking declined to 20.5% in the second quarter of 2018, after peaking at 30.4% for the same period in 2016, the AOP's survey found. This equates to about one in five people, despite free blocking software being widely available.
Mobile ad-blocking is growing, but at a much smaller scale: in the fourth quarter of 2018, it doubled to 2.4% compared with the same quarter in 2017, the equivalent to fewer than three in 100 people.
Despite the decline, the audit revealed an increase of estimated lost revenue due to a rise in the number of overall impressions being blocked. Across AOP's members, publishers lost more than £18.4m in 2018, up by more than a third from £13.7m in 2017. The median annual publisher loss in 2018 was £932,875.
Ben Williams, director of advocacy at Adblock Plus, said the findings pointed to a trend that more people than ever before are filtering ads online rather than completely blocking them.
"These are all positive signals that the higher-quality ad experience users have been demanding is being delivered by a more nuanced market," Williams told Campaign.
He added: "It's not a surprise that ad-blocking rates on desktop have decelerated slightly here. This is something many have predicted for a while in markets like the UK, where desktop ad-blocking boomed for a few years; on the other hand, the increase in ad-blocking on mobile devices should continue, as more browser makers respond to users' growing demand for increased privacy protection and control – just two benefits that content-filtering software provides."
Richard Reeves, managing director at the AOP, said: "While it is positive to see ad-blocking rates fall, the effects on publisher revenues continue to cause concern. Online advertising continues to be a primary driver of premium publisher revenues, with display formats up 8.5% in 2018 compared to 2017.
"As ad-blocking usage on mobile devices increases, we will continue to monitor the impact of these trends, while promoting the need for collaboration and education to establish a safe and sustainable ecosystem for all."