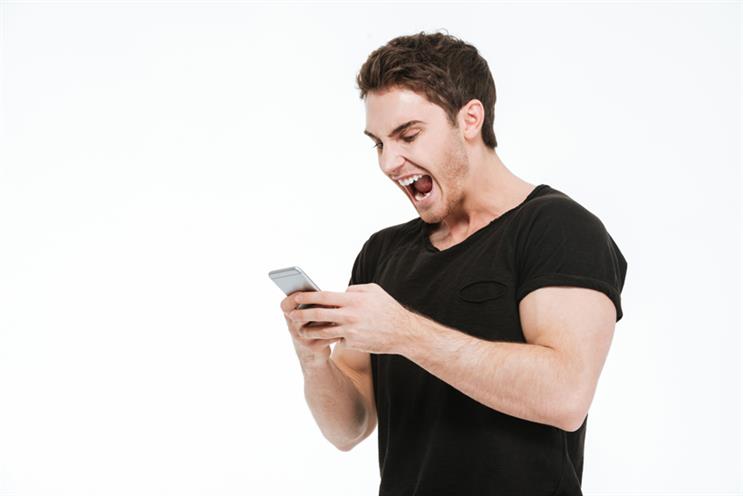 The debate around ad-blocking seems to have mellowed since it rocked Mobile World Congress a year ago, when Three talked about blocking ads on a network level.
Indeed, eMarketer has recently scaled back its estimates for US adoption of ad-blockers this year, from 86 million to 75.1 million people – or 27.5% of internet users.
This year, 41.1% of millennials will use ad-blockers, versus 26.9% of Generation X and 13.9% of baby boomers
Growth of ad-blockers in the UK has likewise slowed from 50.2% in 2016 to a projected 34.5% in 2017. But that still equates to 27% of internet users or 14.7 million people.
So while industry experts may concede the problem is less pronounced, they are not complacent about ad-blocking going away.
In the US, ad-blocking is far more common among younger people. This year, 41.1% of millennials will use ad-blockers, versus 26.9% of Generation X and 13.9% of baby boomers.
Shelleen Shum, senior forecasting analyst at eMarketer, believes publishers and marketers need to continue to keep a close eye on ad-blocking.
Moreover, slowing ad-blocker growth isn't due to a weaker desire to use them on the part of the consumer. Instead, Shum says, it is more likely to be down to the shift towards mobile usage – where ad-blocking is less prevalent – and some publishers' refusal to give access to users who have ad-blockers switched on.
Ad-blocking on mobile – especially in-app –remains ineffective. "If a solution for ad-blocking on mobile web and app is developed, it is possible that ad-blocking rates will pick up again," Shum adds.
Chaya Soggot, founder and chief executive of advertising technology company Woobi, agrees that it is too early to celebrate the falling rate of ad-blocker adoption.
"What we currently see are sites that limit the access of ad-blocker users," she says. "This is a dangerous approach as these sites suffer a significant decrease in their traffic, losing both income and exposure of millennials and other tech-savvy users."
However, some are optimistic that the industry's growing awareness of the factors that drive ad-blocking use is finally bearing fruit.
"To slow the increase of ad-blocker usage, publishers have worked hard to improve user experience," Paul Astbury, business development director for publisher solutions at Integral Ad Science, explains. "A continued industry focus on improving ad quality and viewability should help to level out ad-blocker usage over the next few years."
---
NO
Shelleen Shum, Senior forecasting analyst, eMarketer
"The top reason for the use of ad-blocking software continues to be frustration with the volume and distracting nature of ads that slow down the speed at which the page loads. If publishers ignore this concern, they risk alienating users."
---
MAYBE
Michael Todd, UK industry relations manager, Google

"Consumers don't hate ads; they hate bad ads. The industry has taken a leap in addressing the consumer ad experience by launching the Coalition for Better Ads. If we continue to focus on the consumer experience, we'll set ourselves up for long-term success."
---
MAYBE
Paul Astbury, Business development director, publisher solutions, Integral Ad Science

"Publishers and advertisers must come together to further reduce obstructive ad formats and address slow-loading creative assets as they continue to have a negative impact on the user experience."
---
NO
Chaya Soggot, Founder and chief executive, Woobi

"There are no shortcuts here – media owners will need to implement formats that respect the user and give the ads true value. Ads will need to be initiated by the user (only!) and the number of ads has to be limited. Only such an approach has a chance."