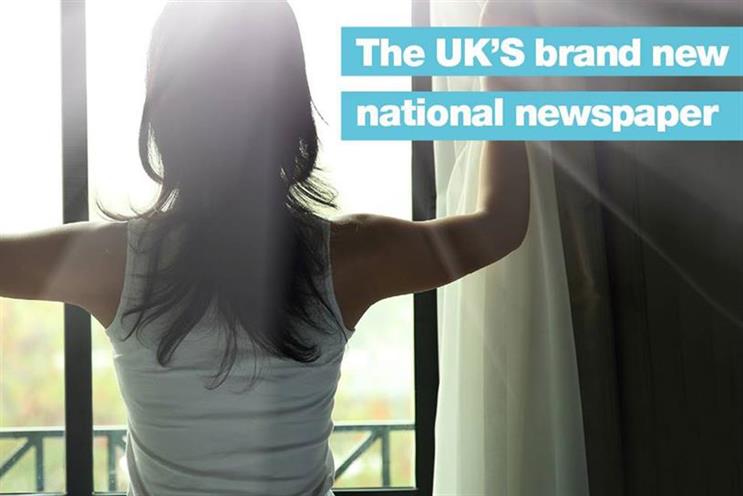 The mid-market, female-focused title had an estimated sale of 103,000 on Tuesday, 97,000 on Wednesday and 95,000 on Thursday, according to industry estimates.
Trinity Mirror had been planning to increase the cover price from 25p after a two-week trial period to 50p next week. But a source said it now looks likely that it will stay at a cheaper price for a long time – at least in large parts of England. However, the publisher is expanding distribution to Scotland with a 50p price.
The New Day began selling an estimated 150,000 copies on its first day as a paid-for title on 1 March and sales have fallen on most days since. Industry observers claim there were a high level of returns or unsold copies. Trinity Mirror has said it would like a circulation of 200,000 for The New Day to make a healthy profit.
Media agencies and publishing insiders said it was still "early days" and it took many months for the circulation of other newspapers such as Metro and i to settle down after launch. One source noted The New Day is still selling nearly as many copies as The Guardian.
Rob Lynam, the head of display at MEC, said: "When i launched, it took them a year for circulation to settle down at 200,000 and that was at 20p. I thought it was quite a bizarre decision for Trinity Mirror to announce they'd be 25p for two weeks and then go up to 50p. You'd think two weeks isn't enough to build up a loyal readership and retain them and double the cover price."
Ad buyers also urged Trinity Mirror to consider improving the distribution beyond traditional retailers and to increase the number of ads because the 40-page paper has only eight slots for advertisers.
Jo Blake, the head of investment for print and radio at Arena Media, said: "The New Day faced a challenge because its target audience is would-be readers who have fallen out of the habit of buying papers.
"I genuinely want it to succeed," she said. "But there is an issue. How do you change people's behaviour to get them into retailers to buy a copy? That's not about a product, it's about changing people's behaviour. The latter is much harder to do. People are used to getting stuff for free. I'm not sure it was ever worth 50p."
Trinity Mirror is working to improve distribution and it is thought it could push subscriptions. The paper also appears to be trying to introduce more news on its front page, rather than just features.
It is understood the publisher has given guarantees to advertisers in case circulation is lower than expected.
However, Lynam said the fact that The New Day has only eight, fixed ad placements in the paper – a deliberate decision by the publisher – is a problem. "You've only got two full-page ads and it seems bizarre that the first is on page 19 and the other appears in the back half, so that's already one I'm not interested in. Commercially, they called it wrong with the flat plan."
Trinity Mirror's view has been that sticking to a template, with only 40 pages and eight ad placements, helps to keep operating costs down, while a cover price means it is not dependent on ads. The New Day only has 25 staff and goes to press very early in the evening when there is spare printing capacity.
Lynam said other publishers are "not that concerned" about The New Day's entry to the market. That suggests it is winning new readers, rather than undermining other titles.
James Wildman, the chief revenue officer of Trinity Mirror, said: "Advertisers and agencies have been really positive about innovation in our sector and have been very congratulatory about it."