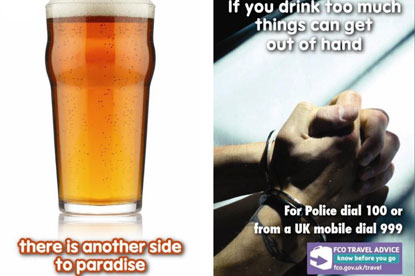 The campaign, which aims to improve the image of British holidaymakers, is running on posters and leaflets in hotels and bars in Greek holiday resorts urging tourists to "know their limits".

The posters, cards and leaflets, produced by the Foreign Office, also warn tourists of the consequences and costs of breaking the law.

The campaign runs alongside the "know before you go" campaign by the Foreign Office preparing and advising British tourists before they go on holidays.