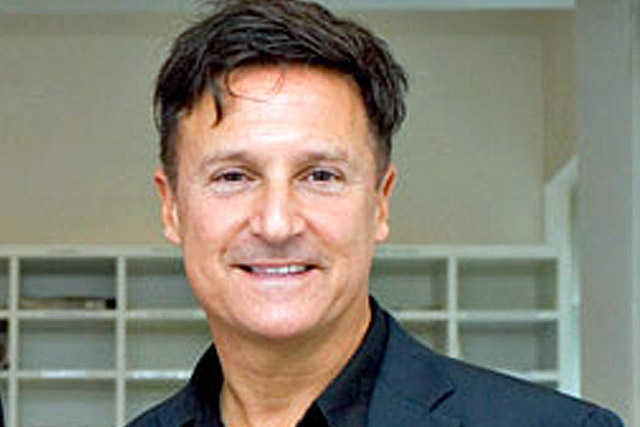 When Peter Schmeichel starred in a series of ads for Danepak back in 1998, newspapers wrote that the brand chose him because the goalie had said that he would have been a pig farmer if he failed at football.
Not so, says Malcolm Green, who was executive creative director at DLKW Lowe (Delaney Lund Knox Warren & Partners, at the time), and a writer on the campaign.
"We chose Peter simply because he was Danish and bore a resemblance to the illustrated butcher who appeared on the Danepak packaging," says Green.
"In fact, had he not become a footballer, Peter actually would have followed his father into music."
Green says working with Schmeichel for Danepak was probably the "maddest shoot" he's ever been involved with.
"The thing about Peer Schmeichel was that he acted as his own agent, so he managed all his own affairs.
"My partner Gary Betts and I went to meet him in a hotel lobby in Stockport and discussed the idea. He vaguely knew of us through Lineker [Gary Lineker – Betts and Green also created the first Walkers ads with the Match Of The Day presenter], as well as a campaign we'd created for the FA featuring Ian Wright.
"He was in two minds about singing, mainly because he comes from a very musical family – I believe his father had been a famous concert pianist in Denmark – he was unsure about his singing ability.
"As it happened, he got more enthusiastic about the songs as the project progressed. I remember that we had to record his vocals on set in Denmark first thing in the morning prior to shooting. We set up a mobile recording studio in a hotel room and Peter came in very much worse for wear, as he'd had a rather big night the previous evening. So it wasn't the ideal environment for vocal.
"Nevertheless, he handled the whole thing in good spirits.
"I also recall him telling us about how he would have to stand in front of baying football crowds in the forthcoming season and pleading with us not to make him look "silly"; cue 20 Danish models in red and white bikinis acting as his backing singers – something which was a complete surprise to Peter.
"In fact, he had no idea about anything that was going to happen around, in front or behind him, which became more ridiculous as the shoot went on.
"However, he took everything in good humour, just occasionally shaking his head in bemusement. He actually had a great week with us.
"I also remember at the time being hooked on the computer game called 'Championship Manager', as was the director, Theo Delaney. Peter found this completely baffling until we introduced him to his 'virtual' self.
"One bit of trivia: the track was originally meant to be Ernie by Benny Hill. However, his estate refused point-blank to release the track to any advertiser for any amount of money.
That's why we bizarrely ended up with a re-written When I'm Cleaning Windows."