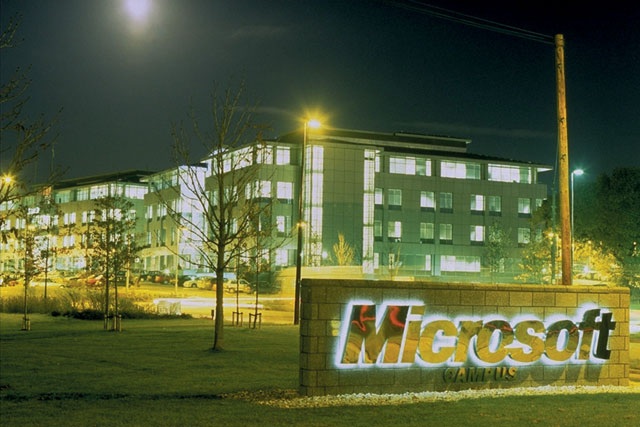 Last week, Microsoft launched its Ad Exchange trading platform in the UK, following its successful debut in the US back in April.
Ad exchanges are real-time bidding auction houses for display inventory - and if they take off, the implications for the whole media marketplace could be profound. Microsoft's is not the first such exchange - but, some say, it is the most important to date because the company is able to bring more premium inventory to the exchange market than previously witnessed.
The theory is that this will provide a further stimulus to online display advertising - already one of the ad market's few hotspots, with year-on-year growth in 2010 of almost 30 per cent. Ad exchanges could, in short, make display as attractive and effective as search. But that's not all. We're about to see many of media's manual tasks become wholly automated.
In old-school media buying, you would negotiate a deal to place your ad in an agreed position - in, say, a newspaper - and the title's readership figure (plus other slightly more granular research) would give you a fair idea of how many people might see it. If you wanted more exposure, you would repeat the exercise.
You can still do the equivalent online - and, in effect, many online display advertisers are content to do just that. You can still block-book a piece of digital real estate - but now you can agree to come off when a precise level of engagement (measured, crudely, in terms of impressions served) has been achieved. And there is some leeway for changing copy.
Or, alternatively, you can buy a bucketload of commodity impressions from an ad network. Ad networks are basically online sales houses that not only sell the headline acts of the parent company but also a long tail of smaller, third-party sites. This has traditionally been thought of as a "blind" buy - with ads served almost at random.
Actually, the way the industry is evolving, this shouldn't be quite the scattergun option it once was. The beauty of online media is that ads are served onto users' computers, not onto the site itself (though, of course, for cyberspace philosophers, this is in itself a redundant distinction).
Now, on a digital display ad exchange, there is a real-time element too. If you are a hotel chain or a car-hire company, you can seek to secure a banner presence on a site moments after a user has booked an airline ticket. Or if a user is clearly researching a product purchase (the behavioural signature is unmistakeable), you could attempt to precipitate a buying decision with the right sort of banner copy. More broadly, you could seek to reach a consumer with a certain behaviour and demographic profile at the right time of day - but only if the price is right.
So now you can be involved in chasing the right inventory, bidding on an impression-by-impression basis. Of course, the real fun will start when demand against popular inventory categories begins to equal or exceed supply. Then computer-driven bidding wars are likely to break out - and, just as they do in search, buyers will have to develop algorithms to shape automated buying strategies. The dream for inventory owners, of course, is that revenue will rise but the cost of sales will go down.
1. Microsoft claims that although there are other trading platforms already out there, Ad Exchange is unique because it includes premium inventory, including non-guaranteed slots on MSN and Windows Live. Other inventory will be added as appropriate.
2. The pioneer in this space was arguably Right Media, which was acquired by Yahoo! (it paid $680 million for the 80 per cent of the company it did not already own) in 2007 - days after Google revealed it was moving to snap up the ad-serving outfit DoubleClick.
3. Google paid $3.1 billion for DoubleClick - and in September 2009, it launched the DoubleClick Ad Exchange. In 2010, it enhanced its offerings in this space with the acquisition of the demand-side platform Invite Media for $81 million; and just a couple of weeks ago, it reinforced its capabilities with the purchase of AdMeld for $400 million.
4. To access an ad exchange you need to use a demand-side platform. The bigger groups have been developing their own agency trading desks - WPP has just launched the demand-side platform Xaxis, but others will still use independent service providers such as Infectious Media.
WHAT IT MEANS FOR ...
MEDIA AGENCIES AND ADVERTISERS
- The most immediate challenge for media agencies will be to ensure that they have the right level of technology and expertise (particularly in mining the right sort of data) to make the most of real-time bidding. The networks argue that the more clued-up agencies will be able to unearth premium impressions in inventory categories (notably in the long tail) that have previously seemed unattractive from a "blind buy" point of view. In other words, advertisers could look forward to better value.
- And, of course, the big long-term challenge will be to integrate exchange-traded display with social media and search, linking it all together so that it all works in a seamless way.
- Perhaps worryingly, though, from the point of view of the bigger agency groups, real-time bidding is a wholly level playing field. To date, ad-network trading has involved elements of good old-fashioned volume discount. Now smaller players can aspire to deliver equal value.
THE ONLINE GIANTS
- The launch of this latest platform could signal a new shift in the balance of power. Most of the current online advertising growth is coming from display. Google may have an ad exchange, but it doesn't have much in the way of premium display inventory.
ONLINE DISPLAY
- The rhetoric in the digital world is often about change at the speed of light. The reality, though, is that this market tends to creep forward at a snail's pace. But if digital display now becomes a genuinely serious proposition, it will help many struggling publishing businesses.