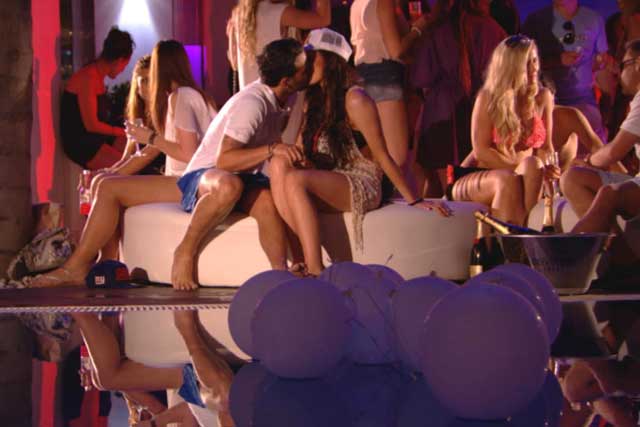 By giving up the chairmanship of Britain's largest agency to run its largest independent TV production company, Farah Ramzan Golant has accepted the biggest career challenge of her life.
And not because All3Media's populist output, including The Only Way Is Essex and Hollyoaks, doesn't sound like a typical night's viewing for a privately educated Cambridge graduate from a well-to-do family.
But Ramzan Golant is nothing if not relentlessly ambitious, and with the prospect of running either the Abbott Mead Vickers BBDO UK group or a top network job unlikely to happen any time soon, she has opted to change course.
News of her impending departure comes just days after Brett Gosper, McCann Worldgroup's former EMEA chief executive, was named the chief executive of the International Rugby Board, having chosen not to put himself in line for another big agency job.
Moves of this kind, though, are not commonplace and Ramzan Golant joins just a handful of ex-agency types currently occupying senior positions in broadcasting. They include Adam Crozier, the one-time Saatchi & Saatchi senior manager who is now ITV's chief executive, and David Abraham, his counterpart at Channel 4, who helped launch St Luke's.
Why more top executives do not venture out of adland into the wider commercial world may be largely down to a lack of confidence, particularly when it comes to financial management.
Stevie Spring's 16-year agency career included spells at Grey and Young & Rubicam before she went on to run Clear Channel UK and Future Publishing. She says: "I'm very numerate and have no trouble understanding a financial spreadsheet. But there remains a perception that, if you come from an agency, you've been living in a fluffy world and can't possibly understand finance."
William Eccleshare, the chief executive of Clear Channel Outdoor Holdings who previously ran the European operations of Y&R and BBDO, believes this is because agency chiefs are frequently shielded from such matters.
"You can get to the top of an agency without getting involved in the finances, because you operate as a division within a division," he says. "But if you're curious - and you should be - you'll make sure you're exposed to these issues."
This may not be a huge problem for Ramzan Golant, whom a former associate describes as having "both commercial nous and a good eye for a profit".
That's just as well, because her new role will bring her into immediate contact with Permira, the private equity company that is also All3Media's majority shareholder.
"Private equity companies are about short-term investment," an industry source points out. "They don't usually stay around for more than four years and they want to get between two and two-and-a-half times their money out. And they can make your life hell."
The prospect clearly doesn't daunt Ramzan Golant. "Permira may be tough, but they haven't met me yet," she declares.
Financial matters aside, many believe that senior managers at big agencies bring precious skills to the broader commercial world.
"They not only know how to manage talent - which is a big part of this world - but also customers and clients," Eccleshare says.
"These people are brand-literate, consumer-literate and media-literate," Michael Baulk, the ex-AMV Group boss and former non-executive director of Debenhams and RHM, who is now the chairman of The Mill, says. "That's important now that brands have become a vital part of the agenda of many companies."
FORMER AGENCY HEAD - Farah Ramzan Golant, outgoing executive chairman, Abbott Mead Vickers BBDO; incoming chief executive, All3Media
"Agencies are terrific places in which to prepare for running a commercial enterprise. Overseeing the agency's P&L means that you constantly have to balance your revenues against the costs of running your business.
"You also learn about the realities of running a business. They say advertising is a people business, but whether you're in charge of an agency or a company making jet engines, you need to create an environment in which creative people do their best work.
"Agencies teach you how to work decisively when you're under time pressures."
FORMER PUBLISHING HEAD - Stevie Spring, former chief executive, Future Publishing
"If you move from an agency into the wider business world, it's hard to overcome the perception of you as a 'fluffy bunny'. That's because people from a creative background shy away from having to deal with things such as refinancing, debt and equity splits.
"But the fact is that senior agency people are well-trained in advocacy and salesmanship. These skills are very transferable.
"Nevertheless, the 'fluffy bunny' image is hard to shake off and you tend to overcompensate. When Future held meetings with shareholders and analysts, I always made sure that it was me, not the finance director, who answered questions on the figures."
FORMER AGENCY HEAD - Brett Gosper, incoming chief executive, International Rugby Board; former EMEA chief executive, McCann Worldgroup
"Agencies are a terrific preparation for moving into the broader commercial sphere. The main reason is that you are in contact with so many different businesses. You get a really good idea of how they work, as well as their cultures and politics.
"When you get interviewed for a job outside the agency world, you find people want to be reassured that you can cope with these things. Not only are agency heads used to dealing with creative egos but, coming from a service industry, they are extremely proactive."
FORMER AGENCY HEAD - Michael Baulk, chairman, The Mill; former chairman, AMV Group
"A top agency role can be good preparation for a job in the wider commercial world. For a start, you're likely to have a good understanding of consumers and be quite media-savvy. Given the media's huge influence in the UK, it's a very useful skill.
"But agency people can also do a lot themselves to prepare for a career in commerce by becoming non-executive directors. It's an invaluable way of getting a broader understanding of the way business works - as well as making you a better agency manager. Unfortunately, too few agency people take up the opportunity."