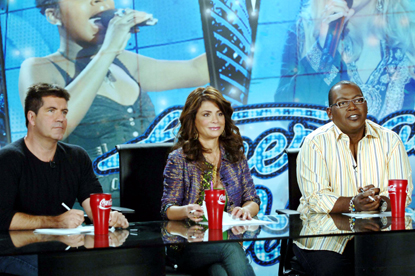 It emerged over the weekend that Ben Bradshaw, the culture secretary, is set to use a speech to the Royal Television Society later this week to announce proposals to relax restrictions on product placement in UK produced TV content.

Media figures said that the move would help increase joint working between advertisers and programme makers.

Mark Eaves, managing director of Drum PHD, which has created branded content partnerships including Sage's funding of The Krypton Factor on ITV1, said: "You've already seen closer levels of collaboration between brands and the world of entertainment but for it to evolve there needs to be regulatory change."

Eaves also argued that new rules on product placement would make the practice more transparent and consistent in this country, especially as product placement in films shown on TV and in content originated from overseas is currently allowed.

However, media agencies warned that the proposed relaxation, which would follow a three-month consultation period, may not result in a cash bonanza for broadcasters.

Analysts have predicted that allowing product placement on UK TV could see an extra £100 million in revenue coming into the UK ad market and ITV said this morning that the relaxation could mean "millions" in extra revenue.

Eaves said: "It would be naïve to assume that this will cure all the woes of commercial TV but it is an area that can help by contributing extra revenue."

"Realistically it will probably be like the broadcast sponsorship market – which, following relaxation of the rules in the mid-90s, started very slowly but has grown to contribute a substantial share of revenue."

Chris Locke, the trading director at VivaKI, said those opportunities around programming such as Emmerdale and Coronation Street would not appeal to all brands.

He added: "But it would be great to see real lagers in pubs such as the Woolpack – a Foster's pump will look good but I'm not sure it's a significant opportunity for media agencies."

An IPA spokesman said: The fact is that product placement is already with us through sport and in imported programming from overseas.

"What is being proposed will just allow a more level playing field for the UK programme makers and media owners to compete with their counterparts in the USA and continental Europe."