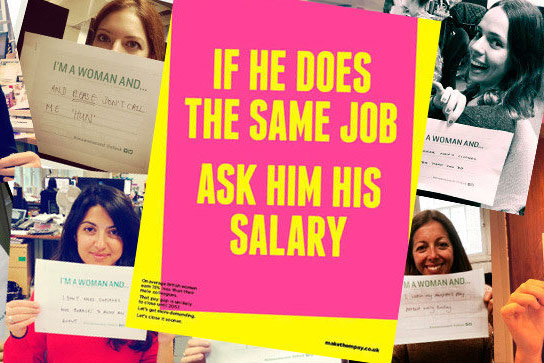 The Make Them Pay campaign, which has been set up by Mother to highlight how women are paid on average 17.4% less than their male counterparts, launched in Elle's November issue and calls for an end to gender pay inequality.
It urges women to ask their male colleagues doing the same job how much they earn, to shed light on any discrepancies.
D&AD president Laura Jordan-Bambach said she believed the gender pay gap was "as much, if not more" of an issue for the creative industries as other sectors.
She said: "I know that women in the creative industries are continually paid less than their male counterparts - it has to stop.
"We all know it's a massive problem, but work culture often doesn't make it easy to ask the question."
Meanwhile, IPA director general Paul Bainsfair pointed out that while it carries out its own confidential salary survey, the data research does not differentiate between whether a role is held by a man or a woman.
Bainsfair welcomed the call to action, which he called a "simple and compelling idea".
The Elle feminism campaign also featured work from Wieden + Kennedy and Brave, who teamed up with feminist groups to create striking campaigns to tackle issues covering sexual abuse, as well as pay inequality.
Nick Clegg, the deputy prime minister, and Jo Swinson, the women and equalities minister, have pledged to support the campaign, while government is expected to introduce mandatory equal pay audits for businesses in 2014.
Swinson said: "I think sometimes there's something very British in our culture where we don't talk about money, and I think that is one of things that hold women back.
"If women realised they were earning significantly less than male colleagues at a similar level that might be the catalyst they need to ask for a pay rise."