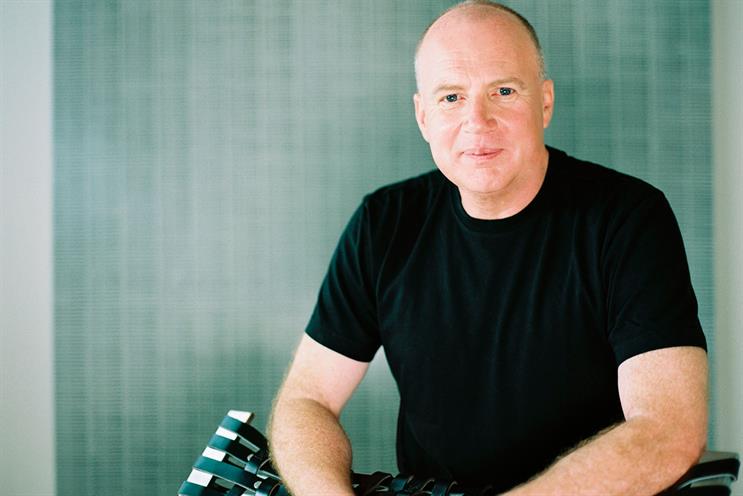 Roberts' comments, from an interview in Business Insider, were deemed "unacceptable" by Publicis Groupe chief executive, Maurice Lévy. Roberts has now been placed on leave by the company.
Robert Senior, worldwide chief executive, Saatchi & Saatchi:
"Kevin has given what are his personal views on the subject of gender diversity. However, those views are not mine, and nor are they the position of the agency.
"Saatchi & Saatchi is, and has always been, a meritocracy. We live and die by our people, our talent, and it makes no difference to us whether that talent is male or female. Indeed, I'm very proud to be able to say that 65 per cent of our staff are female, and it is to our great benefit that we have women in senior leadership roles across our business.
"However, the issue of gender diversity is not in any way over for our industry. It is live, emotive and vital for the communications business that we continue to insist that the best people, whatever their gender, are able to achieve their potential. This is what we strive for at Saatchi & Saatchi, and is what we will continue to strive for alongside all of the best agencies in our industry."
Kate Stanners, global chief creative officer, Saatchi & Saatchi:
(Speaking on Today, Radio 4, this morning): "There is an industry-wide problem specifically with the creative part of our business… it is getting better, but only because of work by leading women coming forward like myself and trying to be role models to encourage young women into the business.
"What happens is that there are different roles in our industry, and you make a progression. A lot of things you need to do to encourage women into those roles maybe are more proactive, things around childcare that might make it harder. I think people have to work towards making it an environment that encourages women.
"Kevin is his own character and speaks in his own words… maybe there are roles that women feel more comfortable in and enjoy doing more, but I don't believe in what he's saying. Women don't bail out. We do want the top jobs."
"The most important thing is encouraging women to be more vocal and more high profile so younger women and women coming through the ranks can see that it is possible and that there is no reason that they can't take those jobs. "
Arthur Sadoun, chief executive, Publicis Communications:
(in an email to staff): "First, Kevin's remarks are wholly inconsistent with the beliefs and values of Publicis Groupe, and they are inconsistent with my own personal beliefs and values. Viva la Difference is not a line; it is who we are and how we behave. I am very proud of being part of the Groupe that is doing so much on gender equality but I acknowledge that we, our industry and business at large are not where we need to be or where we aspire to be. This is an issue of critical importance to the Publicis groupe and we are committed to being a role model. We have much more to do on this issue; it is a priority for me and all of Publicis Groupe leadership.
"Second, the way Kevin's remarks were expressed I find offensive in terms of language and tonality. Behavior like this is simply unacceptable in our Groupe.
"I am sorry that the comments made by Kevin have reflected poorly upon the Groupe and our culture. His views couldn't be further from the truth about our commitment and feelings about gender diversity. But what matters is not words on Twitter but acts. So let's continue to act in a way that will make us all proud."
Magnus Djaba, UK CEO, Saatchi & Saatchi Fallon:
"Kevin Roberts gave his personal views on this, but they're not mine, nor are they the view of the agency. Diversity isn't just a social want, it is a business imperative. The Saatchi London leadership team is testament to that. And I'm not your average white guy, either.
"Our business will only thrive if we embrace difference. This goes to the heart of our belief as an agency – we can't deliver Nothing is Impossible ideas if we employ people who are all the same."
Helen Calcraft, founding partner, Lucky Generals:
"Roberts' comments are manifestly untrue - in fact they would be laughable if they weren't so damaging. But sadly, they are all too typical of some of the traditional network agencies, who appear increasingly out of touch with the modern world, whether that's in relation to issues of equality (as here) or embracing new thinking generally. I think it's no coincidence that the agencies where these views proliferate also tend to be the ones who are struggling to embrace technology, agile ways of working or new forms of creativity as a whole.
"One of the great things about starting your own agency is that you can shape the culture from scratch and make sure that diversity is written into its DNA. It's helping entrepreneurial companies like us win business from less progressive organisations - and perhaps this is what will ultimately force change, rather than some moral epiphany. After all this is, fundamentally, a business where money talks - and I think the money is increasingly saying: enough!"
Nancy Hill, CEO of the American Association of Advertising Agencies
Very happy to see that Publicis Groupe acted swiftly and decisively over the weekend. Absolutely the right thing to do.
Marc Nohr, chief executive, Fold7:
"We cannot purport to represent a diverse workforce – or a diverse culture in society at large - without that diversity reflected in the makeup of our agency leadership. This goes for gender, race, ethnicity, sexuality and all of the dimensions that characterise us as human beings. That's why over 50% of our leadership team are women and why we come from a diverse range of backgrounds – across the UK and internationally. Its one of the things that defines us as a 21st Century agency
"Publicis seems to have reacted quickly and unambiguously. And frankly It has no choice if it wants to be seen as a modern and progressive company serving a global marketplace. The extent to which it achieves this aspiration, like many of the networks, is a matter for discussion. But I have spoken to Maurice Levy about the sources of conflict and discrimination in the world, on more than one occasion, and I think on a personal level his heart is in the right place on many of the key issues."
Diana Tickell, chief executive, NABS:
"The current situation at Saatchi & Saatchi has once again reminded us that unfortunately the gender diversity debate is far from over in our industry. Whilst signs of change are out there and are encouraging, there is still a significant way to go in ensuring our industry, which is tasked with understanding our client's audiences, is, in turn, representative of those audiences.
"Not only does it make sense from a business point of view, it's also the right thing to do. Diversity is one of our industry's most pervasive and current issues that needs an immediate and material response, reaching beyond only the gender debate, to all corners of the diversity agenda."
Matt Charlton, CEO, Brothers and Sisters:
"I don't understand what Kevin was really trying to say other than he finds the issue of diversity all a bit tedious. But the fact is that there's no question that the industry needs to keep working and innovating to embrace greater diversity – both in terms of how we hire and the work we produce. While much has been written and a momentum developed, the truth is that we are just not even close to finishing this job.
"Obviously ensuring that as agencies we are representative of both the gender balance and wider society is a crucial start, but the whole premise of how strategically we build most brands is inherently rooted in male sensitivities.
"Culturally, marketing lazily defaults to these places all the time. Just Do It, Keep Walking, think different all seem to have been built around male-centric thinking and planning. While great examples such as This Girl Can show some progress, they are shamefully few and far between, which is why they get headlines when they should really be part of the mainstream.
"As an ostensibly intelligent man I would have thought Kevin Roberts would be thinking about these deeper issues than trying to pick fights over issues that are more complex and important than he seems to understand."
Juliet Haygarth, CEO, BMB:
"To make wholesale generalisations about women and what 'they' want from their career development is daft. His comments certainly don't resonate with me to take one example. With big issues such as the gender pay gap alive and well, and a lack of diversity across senior positions in the industry and beyond, we shouldn't make assumptions. We need more practical solutions in place vs older, white men telling us what they think."
Jon Wilkins, executive chairman, Karmarmama:
"I think it's a silly and poorly judged comment to make. We all know we as an industry have a long way to go - to be representative of society in general and gender specifically. When a voice is under represented we have to fight harder and shout louder - Cindy is doing that and it's a very positive thing."
Andrew Dimitriou, president, Y&R Europe:
"The comments are down right stupid. We have a lot of work to do in our industry for gender equality, and more broadly diversity. The fact is our society as a whole has a huge task a ahead of us and to trivialize with school boy comments sets us back. Not creates a path forward."
Sharon Whale, CEO, Oliver Group UK:
"Public opinion has come down firmly on the right side – Roberts' comments are completely unacceptable. From an industry point of view, what's particularly interesting is how swift and definitive Publicis Groupe's response has been. Compare this with the case of JWT's Gustavo Martinez – albeit the circumstances were different – and WPP's response was unequivocally less immediate. In fact, the Group attempted to defend and justify Martinez's actions. Publicis Groupe has put a stake firmly in the ground to say that gender equality and diversity is high on its agenda – something that it is fully supporting from grassroots to board level.
"All agencies have more to do however. There's no overnight fix to the issues of diversity and gender equality. The culture of a business and its values are very much dictated by the people running it and it's their responsibility to make sure everyone lives by them. As an industry we have a responsibility to weed out the dinosaurs that don't subscribe to gender diversity, as it's one of the most important factors in modernising the environment we operate in. Publicis Groupe is a great example of this in action."
Tash Whitmey, CEO, Havas helia
"Kevin Roberts is right. The gender debate is over. Just not how he meant! We already know we have a big problem with female leadership in our industry. Instead of gnashing our teeth and wringing our hands at endless conferences dedicated to the problem, we need to actively start fixing it. The unconscious bias that happens in the workplace can and must change - one woman at a time. And the energy for that change comes from the top."