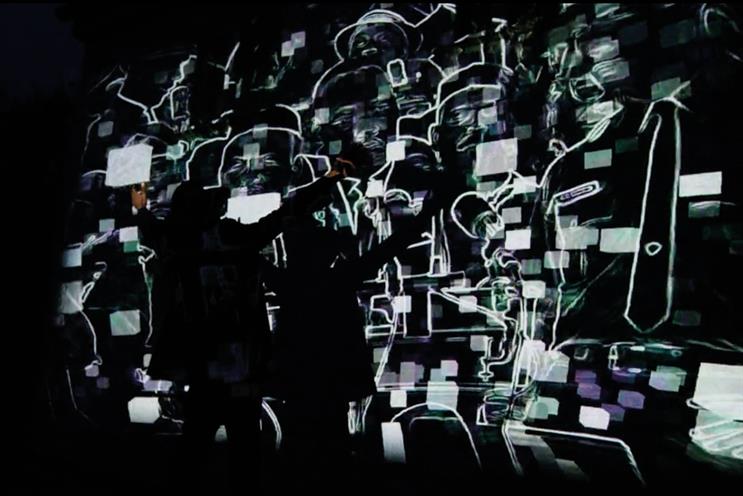 So it seems appropriate that, in seeking somebody to direct the first TV ad for his brand, he should have opted for the equally contentious Tony Kaye. The upshot is a typical example of free-range Kaye. For Emmanuel-Jones, the spot and its director are reflective of a time when creatives worked unconstrained – and advertising was all the better for it. At least one other marketer agrees. April Redmond, Kerry Foods' chief marketing officer, blames penny-pinching and risk-averse clients for creatives' failure to deliver breakthrough work. "When times are challenging, the financiers and accountants take control, and creativity and innovation get constrained," she says. "This is ironic because they are the very things we need to get the economy and business running again." So is it time for the planners and the client bean-counters to step aside and let creatives work their magic?
Production company
Kai-Lu Hsiung, managing director, RSA Films
"Agencies are much more constrained by their clients than they ever were. We've been doing a shoot in Barcelona where we refused a demand from a client's cost controller to use a local director of photography because it was cheaper. This focus on finance rather than creativity even goes through to the edit stage.
"The important thing is to start with a clear brief that will help the creative process and end so much bland work. It's still the case that when an amazing script goes around, Soho companies will do it for next to nothing."
Creative
Peter Souter, chairman and chief creative officer, TBWA UK
"It's not impossible but it's more difficult for creatives to work as freely as they once did. That's partly because more people are now involved in the process.
"And with the average tenure for a marketing director about 18 months, it's hard to establish a relationship that results in the best work.
"Yet agencies like Lucky Generals have shown that all this can act as a stimulus rather than a restriction. Its work for Paddy Power is outstanding, even though it was never meant to be long-lasting. And, in Andy Nairn, it has a brilliant planner."
Creative
Damon Collins, founder, Joint
"It's laughable to think you can get better results if you keep the people who best understand a client's strategy away from the creatives and that if you got rid of planners, all would be fine.
"It's insane not having these people interwoven throughout the creative process. As a creative, I never have meetings without the strategists being involved. Otherwise, you risk getting creativity that's self-indulgent and not fit for purpose.
"Good clients and good strategists allow creativity to fly. Let creativity fly alone and you won't solve the business problem. Creative people have to be utterly connected to the client's business."
Client
Matt McDowell, European marketing director, Toshiba
"Advertising is an entertainment business and ads don't achieve standout – as the Black Farmer commercial does – unless they entertain.
"So I'm a great believer in having creatives in the driving seat as long as they have a map to guide them. You can't have creativity for creativity's sake. It has to be professional and relevant to the brand.
"It's certainly true that, as advertising has become more about content, the number of ads with a wow factor has declined. I don't see that changing as our ability to target messages directly grows. It's sad but that's the reality."