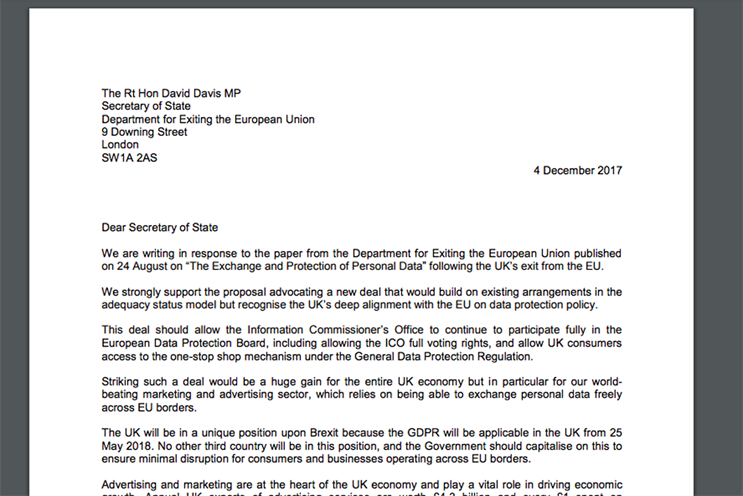 The ICO is the UK's data protection regulator and is part of an EU-level network of data protection regulators. Post-Brexit, the ICO will be out of that network.
However, a paper from the Department for Exiting the European Union published on 24 August on "The Exchange and Protection of Personal Data" proposes an "adequacy plus" status which will allow the ICO to continue to have a seat on the network, following the UK's exit from the EU.
The letter, signed by ad industry representatives, addressed to Brexit Secretary David Davis states the industry's strong support for the proposal.
"This deal should allow the Information Commissioner's Office to continue to participate fully in the European Data Protection Board, including allowing the ICO full voting rights, and allow UK consumers access to the one-stop shop mechanism under the General Data Protection Regulation," the letter read.
It continued that the deal would be a "huge gain for the entire UK economy" but in particular for the nation's "world-beating marketing and advertising sector" as it relies on being able to exchange personal data freely across EU borders.
The full list of signatories to the letter are: