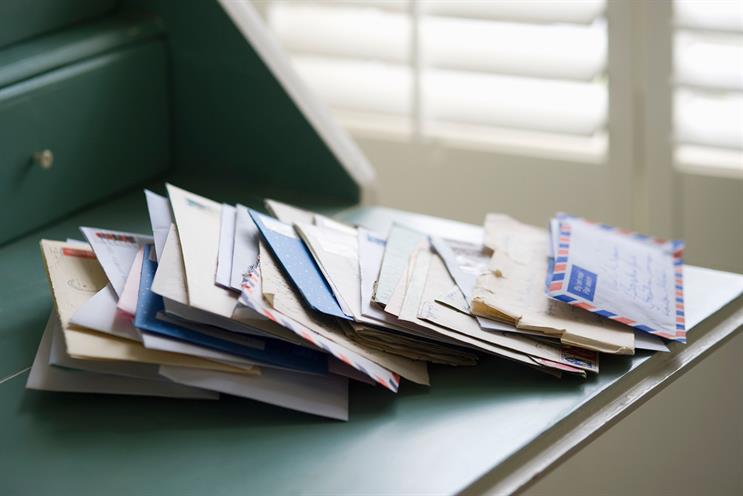 The Joint Industry Committee for Mail is launching Jicmail, a currency which it hopes will provide a greater understanding of the medium for planners. An estimated £1.7bn is spent on mail each year in the UK, according to JIC.
Jicmail will provide advertisers with audience measurement tools, including readership, reach and frequency of exposure to each item. The data is captured in partnership with Kantar TNS, using a diary to follow each piece of mail over a four-week period in a sample of 1,000 households across the UK.
Chris Combemale, chair of the Jicmail board and chief executive of the DMA Group, said: "Traditionally, direct mail has been measured on 'after-the-event' impacts like ROI, but these new metrics will provide insight at the all-important planning stage, enabling it to go head-to-head with other media when budgets are being allocated.
"Clients are increasingly demanding accountability for every penny they invest and in 2018 planners will finally be able to compare directly between mail and other media channels. The fact that this is a cross-industry initiative highlights the importance of the Jicmail research and continued influence of the channel."
According to findings from a six-month trial, on average half (51%) of all mail is read immediately, irrespective of whether it is addressed or door-drop.
Each piece is then revisited nearly four times on average across formats, and a fifth (21%) will lead to "commercial actions", from store and website visits to purchases.
Mike Colling, member of the Jicmail Board and chief executive of MC&C, added: "What Jicmail does, for the first time, is normalise mail to bring it in-line with every other major channel. It gives us exactly the same data across these channels, allowing marketers to compare apples to apples when it comes to their media planning.
"Moving mail from being a special case being dealt with in a silo and put it in the hands of the media planners and buyers."