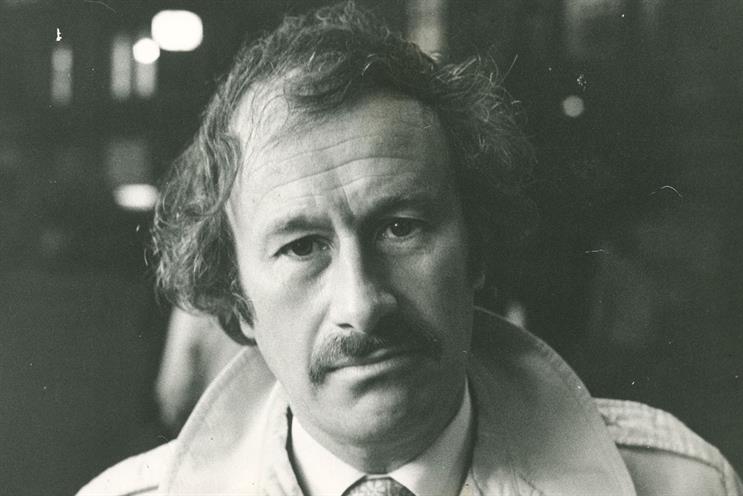 His family said he passed away peacefully on Friday having been in poor health and palliative care since earlier this year.
He was the author of seven books, two of which, Company Image & Reality and Advertising Outdoors – Watch This Space! are regarded as classics.
In 1998 Campaign named Company Image & Reality as one of the best marketing books ever written. Trevor Beattie, reviewing Advertising Outdoors in 1997, said of Bernstein: "He understands advertising. And he presents his case with consummate wit and precision".
But Bernstein will be best remembered for his famous double act with Jeremy Bullmore in the film Risk and Responsibility. Although shot more than 50 years ago, it remains as relevant today with its timeless contention that creative risk-taking is essential to effective advertising.
In the film Bernstein and Bullmore play a couple of highly risk-averse clients being asked to approve David Ogilvy's iconic "The man in the Hathaway shirt" ad. The pair suggest a series of seemingly reasonable amendments that emasculate, then ruin, one of the most famous print ads of all time.
"The film's relevance hasn't changed", Bernstein told Campaign in 2012. "I keep being asked if you could make an updated version of it. The answer is most certainly yes."
The film grew out of a live presentation featuring Bernstein and Bullmore at the Advertising Association's 1966 conference in Brighton. Such was its impact that Lever Brothers (now Unilever) asked them to repeat it at a staff workshop.
Bernstein declined to take part because Garland Compton, where he was creative director, worked for Procter & Gamble. The problem was resolved when Lever agreed to the presentation being filmed at the company's expense.
Lever later transferred the rights to the Creative Circle, of which Bernstein was a former president, which generated income from it for the next dozen years.
With his self-deprecating sense of humour, Bernstein delighted in telling people he lived in "Croydon Oh". That, he explained was what most adpeople said on learning that had made his home in such an unfashionable part of London.
Bernstein attended Dame Alice Owen's School in Islington, although he was among a number of pupils evacuated to Bedford at the outbreak of war. One of his most vivid memories of that time was when Major Glenn Miller, the most famous bandleader of all time, sneaked him into a broadcast from Bedford by his American Band of the AEF.
He was a turnstile operator at the Festival of Britain in 1951 before going on to national service in the RAF and graduating in English from University College, Oxford.
His agency career as a copywriter, TV producer and creative director also spanned spells at McCann Erickson and Ogilvy & Mather. He wrote and produced two of the commercials shown on commercial TV's opening night in 1955.
He also wrote three TV plays. None – by his own admission – was particularly successful, although he did achieve the unlikely feat of having one of his plays interrupted by one of his own commercials.
In 1972 he went into partnership with the former FCB senior manager Laurence Isaacson, who would later go on to found the Chez Gerard restaurant group, to launch The Creative Business. "David said he wanted somebody who could do all the things he didn't like doing," Isaacson later recalled.
The agency's client list included Reckitt & Colman, Nestlé, London Weekend Television, Guinness, British Rail, Shell and Unilever.
Bernstein retired from TCB after 20 years to work with his wife, Sue, running creative workshops. Most recently, he was a managing partner at Kelland Communications Management, a consultancy specialising in corporate, internal and external communications. He was also a former chairman of St Martin's School of Art.
In 1982 he was awarded the Advertising Association's prestigious Mackintosh Medal for "outstanding personal and public service to advertising."
He became a trustee of the History of Advertising Trust soon after the charity was established in 1974 and remained so until his death.
Geoff Russell, HAT's chairman, said: "David was one of the industry's true legends. He maintained his interest in HAT to the end of his life and was fundamental in defining HAT's role and relevance to the industry."
Bernstein is survived by his wife, three children and four grandchildren.