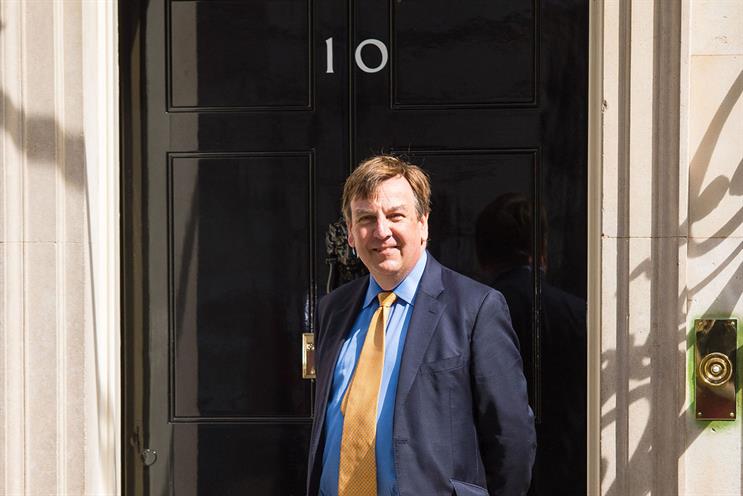 Whittingdale is familiar with the advertising industry after a decade spent as the chairman of the Commons Culture, Media and Sport Select Committee.
Cilla Snowball, the group chairman and chief executive of Abbott Mead Vickers BBDO, said: "Advertising knows him well – and vice versa. He spoke supportively of advertising at an Advertising Association Tory party conference event last year and, critically, understands that, as well as being the second-biggest creative industry in its own right, advertising fuels many others."
ISBA's director of media and advertising, Bob Wootton, said that, through his committee tenure, Whittingdale had gained "an excellent understanding of, and contacts with, the industry". Wootton added: "He is someone who the industry can work with. He'll be tough, challenging where necessary and fair."
The IPA's director-general, Paul Bainsfair, agreed the appointment was good news for the industry because Whittingdale has positive views about the contribution advertising makes to the economy.
"He's a confident operator who knows his own mind, is very straightforward and business-focused generally. He's as good a guy as we could have hoped for," Bainsfair said. "Some politicians have a tendency to blame advertising for all of society's ills. He's not in that camp."
The BBC charter review will be a key issue for Whittingdale, a critic of the corporation who once called the licence fee "worse than the poll tax". However, PHD's chief strategy and innovation officer, Frances Ralston-Good, said: "His past actions underline his understanding that we need a well-funded and well-managed BBC in the UK to raise the bar."
Elsewhere in David Cameron's reshuffle, the former culture secretary Sajid Javid was moved to business secretary. Ed Vaizey, the culture minister and long-term advocate for the creative industries, will support both Javid and Whittingdale.
Both moves have been interpreted as favourable to the industry. As Snowball said: "Javid's move should mean another supportive voice for our sector at the cabinet table."