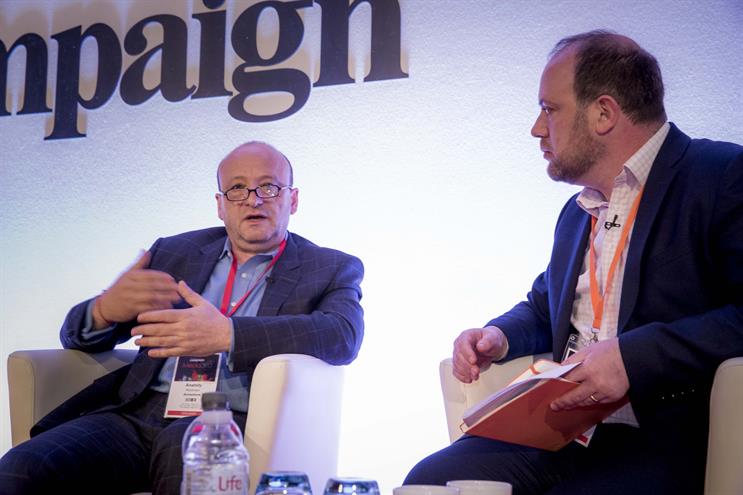 Anatoly Roytman, the agency network's EALA managing director, told the Media360 conference in Brighton that he believed two tiers of agency would emerge to serve different sizes of business.
"There will be companies, let's call them 'cagengies' – these are consultancies that are moving rapidly into what used to be the agency space. And also agencies are trying to acquire some business consultancy skills as well as tech.
"Maybe there will be a dozen big entities that will be able to service big clients, but in addition there will be a huge number of small, but very specialist, creative agencies.
"In this day in age, to be creative, you don't need the infrastructure of big agency holding companies anymore."
Roytman's frank observations of the industry were prefaced by a confident assertion that Accenture Interactive "will be number one". The man behind the consulting giant's acquisition spree wants to create the first "experience agency of record".
The company has made 22 acquisitions to date, but today Roytman warned the company is "just getting started".
Speaking on stage to Campaign's global head of media Gideon Spanier, Roytman played down a suggestion that Accenture's path to domination could be hastened by buying a rival ad agency holding company like Havas.
"We don't believe in a holding company model…. We believe in finding agencies that have the same beliefs in something bigger than itself. For example, Karmarama in London and Rothco in Ireland: we courted each other for a year before [acquisition], not because of the money but because we wanted to make sure they had the same view of the world and the future. This is how we're going to grow."
Roytman explained that from the start of Accenture Interactive, it decided to create an integrated offer that both recognised cultural and geographical differences but imposed "20 commandments" throughout the business that needed to be preserved.
"What's important is that, for every acquisition, they recognise that they need to think about something bigger than themselves; it's not about ego, it's about creating something significant.
But it's not just the current agency model that Accenture thinks is an endangered species; Roytman explained how the chief marketing officer role needs to change too.
"This idea about joined up customer experience means more than just advertising or marketing. Somebody has to carry the flag for this. Most of our clients are not set up in that way but we are trying to help our clients take on this role, a person who is responsible for the whole customer experience.
"In some cases chief marketing officers are driving that and it goes against the grain of the existing business' set-up. Someone has to bring those things together and that's a huge challenge for us."