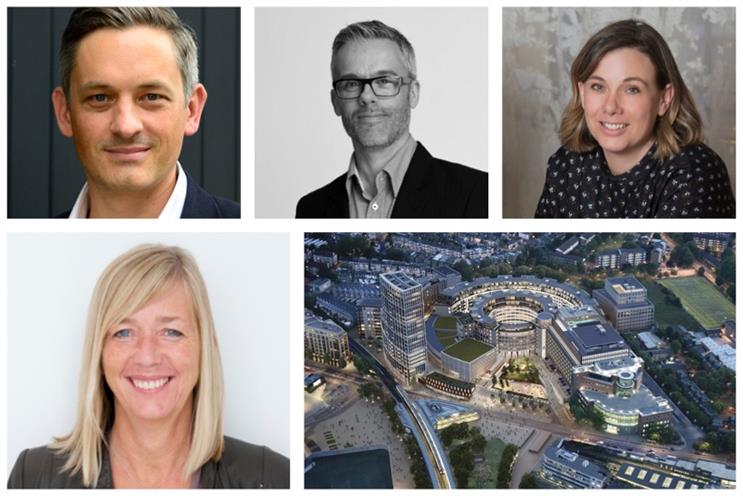 While the centre of gravity for the UK's commercial creative businesses has always been Soho, the direction of travel in the last decade has been decidedly eastwards.
Since Mother set up shop on Redchurch Street in 2004, it has been followed to Nathan Barley-land by the likes of Wieden & Kennedy, Digitas, MullenLowe London and Creature.
Only slightly less adventurously, Saatchi & Saatchi last year moved from its historic Charlotte Street home to Chancery Lane – roughly halfway between Soho and Shoreditch – and earlier this year was followed by Publicis stablemates Leo Burnett.
There are, of course, plenty of agencies dotted around other parts of London – while the impressive job application by young creative Jade Delaney, #FearlessBristolGirl, demonstrates why the industry would be foolish to overlook the creative potential outside of the capital. And, with the increasingly flexible nature of today's working world, do we really need offices anyway?
Sue Frogley
Chief executive, Publicis Media
Not necessarily and each to their own as they say. However, for Publicis Media, it is as we believe our new iconic west London offices will allow us to accelerate our transformation and evolve our agency-led model in what promises to be one of the most dynamic and fertile media environments.
Television Centre is at the heart of a revitalised media hub, with neighbours including the BBC and ITV as well as a new business district for tech and creative companies. The area will become a beacon for best practice across the sector.
Gareth Collins
Chief executive, Leo Burnett
There are still plenty of agencies moving east, but it's no longer the default option. We're seeing agencies all over London now: on the South Bank, west, east, or closer to the city. It doesn't even have to be London – look at the BBC and Channel 4.
It's good to have a spread of locations, rather than one Soho-based homogenous blob, and it means that agencies have more freedom to carve out their own individual identities. Moving tends to be a positive thing because it gives you a new canvas, new momentum, and an opportunity to think about what you want to be.
Amelia Torode
Founder, The Fawnbrake Collective
When we started The Fawnbrake Collective we took a decision to strip away the legacy structures that were getting in the way. One of the things that was a no-brainer was losing the physical office. The liberation of not having to pay extortionate rent, think about seating plans and most critically the ability to free ourselves from the idea that talent needs to be "owned and housed." You can't own talent, you access talent. The best talent wants to work with others, not for others. The best talent wants the freedom and flexibility to work in new ways. It's not about East London vs West London. It's about fluid and flexible vs rigid and static.
Richard Aldiss
Managing director, McCann Manchester
Maybe the time's come to ask a different question. When might we fire the starting gun on the migration out of Greater London? If the BBC et al can make the journey north to MediaCityUK, why can't the creative industry broaden its horizons beyond the M25?
With 370 people within McCann Manchester we're living proof that you can achieve consistent and ongoing success nationally and internationally without being geographically constrained to Greater London. Broaden your horizons, find an amazing quality of life, affordable house prices and great schools. Who said it's grim up North? If you don't believe me, ask all the people from the Beeb who've made the journey.