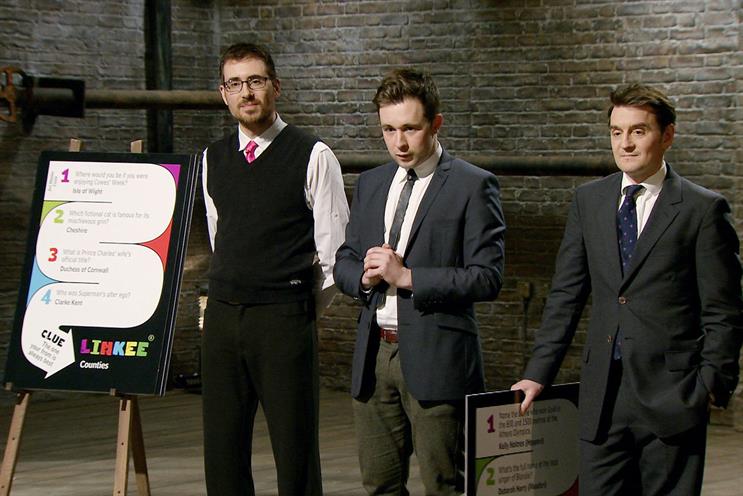 Sadly, Marketing Store creative team Tristan Hyatt-Williams and Ben Drummond (along with a third business partner, Dean), failed to secure any cash for their board game, called Linkee, but they did get to test their pitching skills.
Hyatt-Williams said: "We've got a bit of experience pitching to people who are a bit poker-faced. But they knew we were in advertising and I think they thought that we would not be intimidated by the whole thing, so they kept us in a room with no windows for 11 hours.
"They gave us loads of sweets and coffee. I don't know if it was intentional or not, but by the time we went on we were desperate to go and the Dragons were just knackered.
"The whole thing was really scary, although once you've done the pitch the nerves go away and it's just like chatting to a bunch of grumpy people."
No need to feel sorry for the group, though. They say business has boomed since they have been on the show, with retailers at home and abroad keen to stock their game.