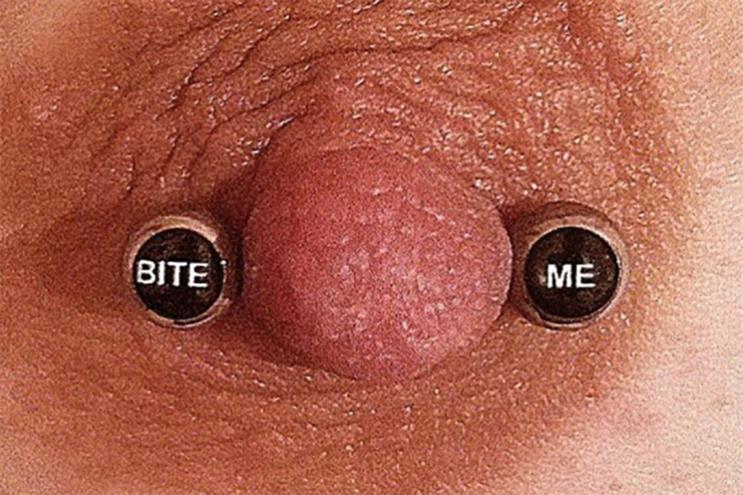 Instagram has faced a lot of backlash over its policy against showing female nipples, restricting users and celebrities from posting topless photos. But now, three advertising students have come up with a creative way to bypass the rules.
Six weeks ago, Miami Ad School Europe students Evelyne Wyss, Marco Russo and Morgan-Lee Wagner created "Genderless Nipples"—an Instagram account that posts close-up images of nipples, making it nearly impossible to guess whether they belong to a male or female. The account @genderless_nipples now has 63,100 followers.
Twenty-four-year-old Wyss said the team started the account to start a conversation about gender, sexuality and censorship. There's no real difference behind what a male nipple and a female nipple looks like, she said, so one gender should not be censored over another.
"We want to challenge people's perception of what is sexual and what might actually not be at all," she said. "The nice thing about being in advertising is that we can influence and support a good movement with media, which is what we are trying to do here."
It's working—some posts have more than 300 comments in which people show their support or try to guess the gender. Wyss said the comments prove the project's point because 60 to 70 percent of these guesses are wrong.
To further get their followers involved, the students, who first met each other last year during an internship at Ogilvy & Mather in New York, have asked them for nipple donations in the account bio and a post. The only requirements? Nipples should be "hairless and hard" in order to "make it extra difficult for Instagram." Every day, Genderless Nipples receives upwards of 150 submissions through email and 100 via direct messaging on Instagram, according to Wyss.
You wanna be part of our change?! Send us that nipnip!?????????? (completely anonymous!)
Instagram has already mistakenly removed one post of a male nipple. "Genderless Nipples" shared a screenshot of the notification with the message, "Instagram, you can't even tell the difference between male and female nipples; who could!? So why even bother banning female nipples if they can be so similar?
Instagram has policed nudity on the platform since its launch. "For a variety of reasons, we don't allow nudity on Instagram," reads the platform's community guidelines. Along with the female nipple, the platform will remove any photos or videos that show genitals (no matter the sex), sexual intercourse, and "close-ups of fully-nude buttocks." But, the community guidelines state that pictures of "post-mastectomy scarring" and "women actively breastfeeding" are allowed.
But Wyss said Instagram is so far doing a poor job editing the content. "They seem to not be able to control the violence and pornography output on their page but they are on top of censoring women's nipples," said Wyss. "Social media is a big deal in our generation. They have a big influence on us. They should be responsible of sending out the right message. And they're not at the moment."