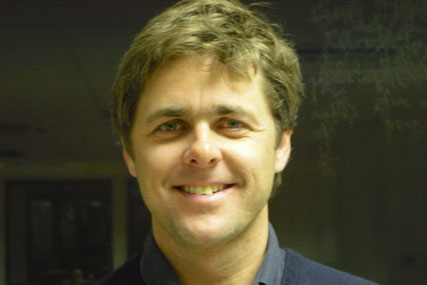 Reeve (pictured), an ad tech veteran who previously founded ad network Unanimis and ran technology business OpenX, has been named project lead.
He said publishers should be taking "more responsibility" for how ad inventory appears on their pages and ensuring the ad-serving experience is "much more consistent and clean".
News UK, Telegraph Media Group and Guardian News & Media announced the launch of The Ozone Project as a new joint advertising platform at Cannes Lions.
The three publishers want to make it easier for advertisers and agencies to buy digital inventory and access audience data across The Sun, The Times, The Daily Telegraph and The Guardian from one sales point for the first time.
They hope The Ozone Project can offer a "premium" scale alternative to Google and Facebook.
The publishers added they wanted to recruit a outsider, rather than a newspaper insider, after two years of on-off talks about pooling their ad sales.
The Ozone Project will invest in what Reeve calls its own "foundational" technology layer, which means the publishers can control how advertising appears on their sites, rather than letting ad tech buyers put tags and other code wherever they like.
"The code on page that is currently provided by tech vendors who are also demand partners presents a conflict of interest," Reeve said.
"It is important for publishers to recognise that there's a point where they should be taking more responsibility than they have been for any code that's on page."
Setting up their own technology architecture allows the load information for data and ad inventory through that central buying point to be "much more consistent and clean", Reeve added.
The Ozone Project is due to launch in the autumn.
Join us at Digital Media Strategies, the event that shows you exactly how to navigate the future of digital publishing. Click here to see the agenda and speaker line-up