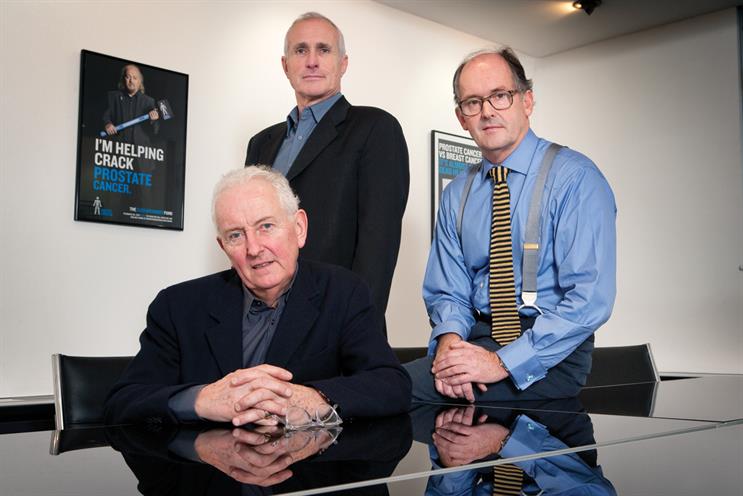 Holmes Hobbs Marcantonio brings together: Holmes, the former Lowe worldwide chairman and Y&R executive creative director for Europe, the Middle East and Africa; Hobbs, a creative services specialist; and Marcantonio, the ex-Abbott Mead Vickers BBDO vice-chairman.
The shop's debut ad, for Prostate Cancer UK featuring the comedian Bill Bailey, is already on air.
"We're very keen to bring back the written word," Holmes said. "The ad industry seems to have convinced itself that writing isn't required any more. We think that's wrong."
HHM, in which the three principals have equal shares, is the successor to MPH, the consultancy launched by Hobbs and Marcantonio nine years ago. MPH clients switching to HHM include Albert Bartlett.
The Folio Society, whose latest campaign, written by Holmes, has just broken, Serena Linley and Telegraph-Road Cycling complete the HHM portfolio.
The founders said they were also in talks with a brewery and a snack company.
"We think our main appeal will be to small entrepreneurial clients," Marcantonio said. "We're doing this because we think there's a role for an agency like ours."