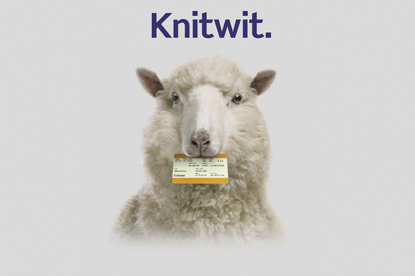 The TV ad featured sheep queuing for tickets at a station while a man who had bought his tickets at thetrainline.com walked past the queue and boarded the train. A voiceover stated: "People buying in advance at the trainline.com saved an average of 39 per cent."

The poster ads showed variations of a sheep holding a ticket in its mouth while the man held his in his hand. Text above and below the sheep stated: "Knitwit paid full price at the station." Text above and underneath the man stated: "Clever Clogs saved 39 per cent."

The ads provoked 43 people to complain that they were misleading for implying that cheap advance tickets were only available from thetrainline.com, as other operators and railway stations offered the same price tickets without charging a booking fee.

They further challenged that the ads exaggerated the savings that could be achieved at thetrainline.com.

A further five people complained that information regarding advance tickets was not made clear in the ads, as some journeys were not eligible for advance tickets and some stations did not offer advance ticket collection facilities.

Thetrainline.com noted that other operators sold same-price tickets, but said the ads aimed to publicise the savings that could be made with their service, which offered consumers the option of purchasing tickets in advance of their travel date.

The 39 per cent saving was based on 1,000 transactions from data collected between 1 and 8 June 2008.

The ad watchdog found that because the ads implied a saving was possible on all routes and there were a number of routes where savings, advance or otherwise, were not available, the ads were found to be misleading.

The ads must not be shown again in their current form.