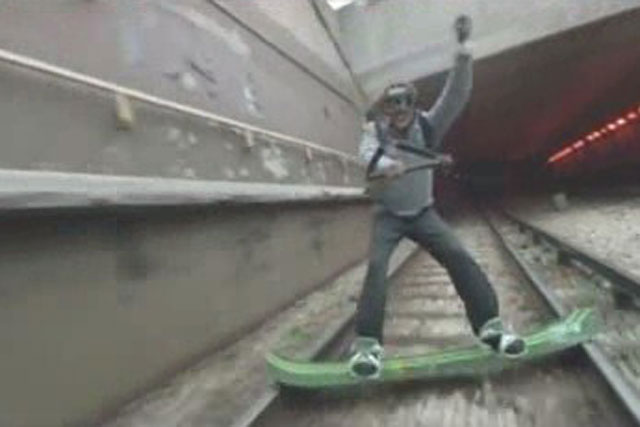 The ad, created by Impact BBDO, featured a teenager on a snowboard sliding down an escalator.
As the teen reaches the bottom, he grabs a rope thrown to him by another teenager from the back of a moving tube train, jumps from the platform and attempts to surf the rail tracks while making celebratory gestures.
The teen then falls headfirst onto the ground and the scene cuts to white noise and the strapline, "Don't Dew this at home".
The final scene features a group of men, one of them with his arm in a cast, cheering and spraying Mountain Dew over themselves.
The ad ran across various gaming apps and social media sites. It received four complaints that it was harmful for showing dangerous behaviour that could encourage emulation and three complaints it was irresponsible for running across media that was likely to be seen by children.
PepsiCo International said the ad followed the company's previous ad template, which had been employed across the brand's global advertising for years.
It went on to say that comments posted by consumers underneath the video demonstrated that the audience understood the footage was fake.
However, the ASA banned the ad for being harmful and irresponsible.
Follow @loullamae_es