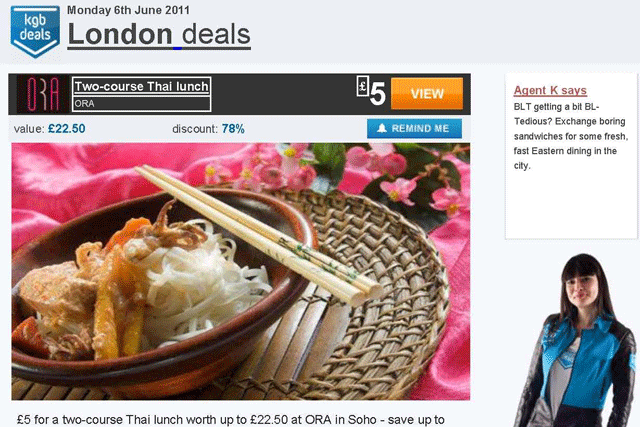 LivingSocial has been rapped for a promotion on its UK site for a Vistaprint printing deal, offering £40 worth of printing for a £10 spend.
However, a complainant said the promotion was misleading because when they clicked on the voucher, all discounted items increased to their full price.
LivingSocial said in its defence that it was clearly stated that the voucher could not be used with other offers or discounts, and the correct information was provided for consumers to make an informed choice about whether to purchase it or not.
The ASA upheld the complaint as it said LivingSocial's disclaimer was not clear enough. It ruled the promotion must not appear again.
Meanwhile, kgb has come under fire for an email promoting a two-course Thai lunch worth up to £22.50, for £5, making a discount of 78%.
A complainant challenged whether the savings claim could be substantiated, as it offered a lunch-time menu of £6.95.
Kgb said the sale representative who brokered the deal was unaware of this. The ASA banned the ad and reminded kgb it was responsible for ensuring its promotions complied with the CAP code.
Rival daily deals service Groupon, which recently floated, has also come under fire in the past for misleading promotional ads on its site, receiving seven bans between December 2010 and June 2011.
Follow Sarah Shearman on Twitter @shearmans