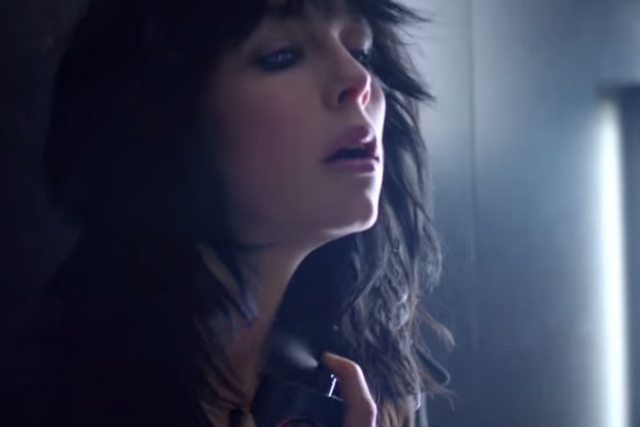 The ad, which appeared on TV in a long and short form and on VoD in a short form, was set in a stylised Shanghai, following a glum-looking woman, portrayed by the model Edie Campbell, waking up and searching for the perfume, which she finds held by a man.
It attracted complaints that it was irresponsible and offensive, and not suitable for children to see, because the woman's actions simulated, and therefore glamourised and trivialised, drug use and addiction.
In the ad, the woman squirts perfume onto her neck and relaxes in a contented daze, which some might say is similar to the actors tend to portray the effect of heroin. Throughout, the ad prominently features the song Jungle by Australian singer Emma Louise.
The ad, created by BETC Paris and directed by Daniel Wolfe, had been cleared by Clearcast with no cuts or a scheduling restriction and ran on Channel 4 and 4OD, its VoD network.
Yves Saint Laurent robustly defended itself to the ASA. It said: "The ads did not suggest, as interpreted by the complainants, that the woman was a drug addict waking in the night and searching for a drug dealer."
Instead, Yves Saint Laurent suggested: "There was no sense of the perfume being imbibed or the woman taking a 'hit' and throughout the ad the woman portrayed a calm demeanour, looked fresh, bright-eyed, clean, made-up and in control."
Clearcast, responding said the name of the product had been taken into account when approving the ad.
Other ads in the Opium range had been broadcast with tag lines such as "your addiction" and imagery of a woman reclined on a couch stroking her neck and holding the bottle.
Clearcast considered the ads to be in line with previous creative treatments which showed the perfumes as extremely desirable and something women would do anything to acquire.
Channel 4 did not believe the ad was either irresponsible or offensive, but instead narrated a love story centred around a woman searching for her lover who had stolen her perfume.
They considered there was nothing in the content to suggest the woman's actions simulated or glamourised drug addiction.
The ASA agreed with this line of defence. In its ruling it said it "considered the overall presentation, style and storyline of the ads was typical of ads for fragrances and considered viewers would be likely to interpret the ads in that context".
It continued: "We considered that viewers, including children, would understand that the woman was searching for her lover who had taken her perfume and that she was relieved to retrieve it from him, rather than interpreting the storyline as simulating or alluding to drug use or addiction.
"We therefore concluded the ads did not glamourise or trivialise drug use or addiction."