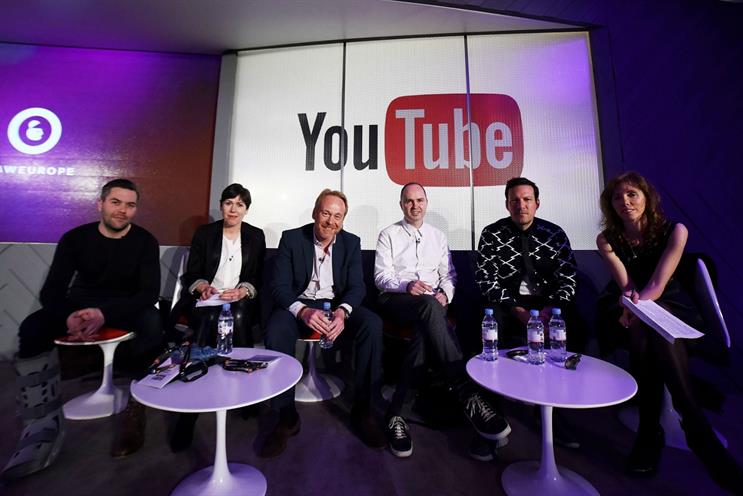 Adland sets out its manifestos



Campaign asked a number of leading executives for their manifestos for the future of the industry. Grey London's Nils Leonard wanted agencies to trust their staff, Saatchi & Saatchi's Robert Senior said shops need to remember their core offer and the director Ringan Ledwidge called for the business to value craft. Tracy De Groose from Dentsu Aegis Network told Campaign's Claire Beale that the industry needs to do more to encourage diversity, while Lucky Generals' Andy Nairn encouraged planners to be "faster, better, stronger".
Sorrell defends bumper pay cheque



Sir Martin Sorrell defended his £36 million pay from a long-term incentive scheme. "It is not a question of guilt. It is a question about the way the system works," he told delegates. Sorrell also responded to Maurice Lévy calling him a "scorpion" early in the week, saying their rivalry had "become an unhealthy obsession" for Lévy.
Hayek hails Avon tie-up



Salma Hayek said her association with Avon is the marketing work she is most proud of. The actor collaborated with the cosmetics brand on domestic violence and has raised more than $90 million for the cause.
Post Office to launch agency



The Post Office is to launch its own in-house agency. Pete Markey, the chief marketing officer at the Post Office, told delegates that the proposed unit will create all of its branch collateral. The new division will work with the Post Office's existing agencies, which include DLKW Lowe.
Dave Gorman has a pop
The comedian Dave Gorman warned marketers at Ad Week of being too intrusive, saying that over-personalised ads could overstep the mark. In a session with PHD, Gorman declared there are lots of things in the digital world that are "not fucking OK", suchas retailers adding items to online baskets automatically.