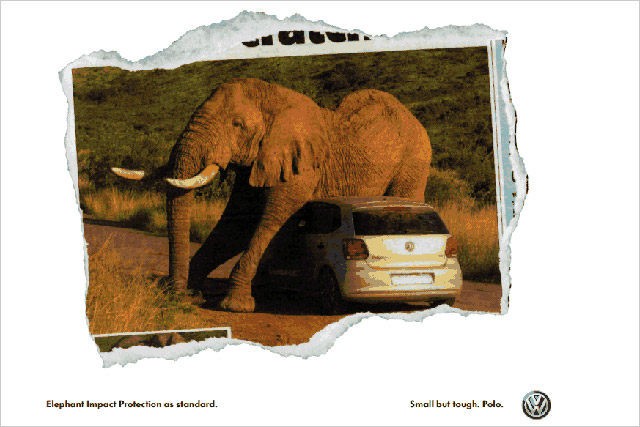 The humorous print ad, which runs in today's Daily Telegraph, claims that the car has "Elephant Impact Protection' as standard.
It is in response to pictures taken from Pilanesberg National Park in South Africa of a bull elephant on must – when its normal testosterone levels can multiply by up to 60 times – getting very close to a parked Polo hatchback.
The ad was created by Jo Cresswell and Sian Coole, with media planning and buying by MediaCom.