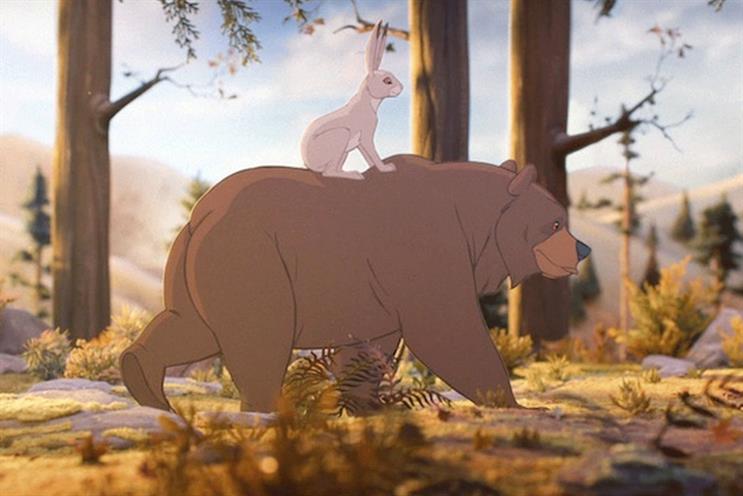 Winning two Creative Effectiveness Lions for John Lewis is something quite special. Of course it's great to be known for advertising that many people love and enjoy, and it's nice to be recognised in creative awards. But we firmly believe that creativity is ultimately a means to an end, and that has to be commercial performance.
The Cannes Effectiveness Lions exist to prove that the world's most creative advertising also sells. The entrants only come from campaigns previously awarded for their creative merit with a Cannes Lion. So the winners of these awards have arguably proven their worth beyond all others as be the very best in marketing practice – creatively outstanding, commercially impactful, and proven to very rigorous standards.
One thing we have particularly noted across the years working on John Lewis campaigns is that they get more effective every year. Partly this is because together with Manning Gottlieb OMD we learn more from each campaign about how to optimise our delivery, ensuring paid for media and earned media work seamlessly together. But is it also because every year we get more ambitious with what we actually do.
Whereas TV was once the lead medium, it is now simply a part of a whole immersive brand experience, taking in store design, window displays, actual products sold in the shops, unique brand experiences, new technological partnerships and extensive social media presence. The evidence is clear that the more connected, immersive and ambitious we are, the more our campaigns pay back. John Lewis is marvellous testimony to showing that creativity in all we do pays off. And pays off significantly – "the bear and the hare" campaign, which won this year's Lion, generated nearly £9 extra profit for every £1 spent, a new high.
Of course, none of that would have been possible without a great brand and a great client to work with. John Lewis really understands the power of famous, emotional marketing to build brands and profit over the long term. And they enjoy the process of creating it and evaluating it as much we do.