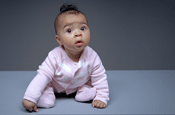 The agency will begin working with the retailer in March this year with its first work expected to break soon afterwards. The review was handled by the AAR.
The decision will come as a disappointment to MCBD, which resigned its Debenhams account in December to pitch for the John Lewis brief. It already handles advertising for Waitrose, which is part of the John Lewis group.
Sources say that the two agencies were evenly matched throughout the process. Both had a fifth meeting with the John Lewis marketing team on Friday last week, and were told of the decision on Wednesday afternoon.
Craig Inglis, the head of brand communications at John Lewis, said: "Going through the pitch process with two exceptionally strong agencies has enabled us to be absolutely confident that we have the best possible solution for our partners and the business as a whole."
The account, which was previously handled by Lowe London, went up for pitch in November 2007.
Lowe was initially involved in the review, but pulled out of the contest in December when the retailer announced its shortlist.
A spokeswoman for Lowe said at the time: "We are running a business, and as such we need to make decisions about how best to deploy our resources and we do not believe the pitch environment favours our participation."
The win is the third in as many weeks for Adam & Eve after it picked up the £7 million Phones4U account and a brief from EMI.