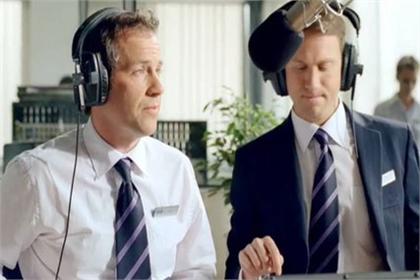 The agency won the business following a final shootout against Rainey Kelly Campbell Roalfe/Y&R. Abbott Mead Vickers BBDO was also involved in the review, but the agency pulled out of the running last month.
Adam & Eve will now be responsible for handling all of Halifax's upcoming advertising campaigns.
The pitch process marked the first time that Adam & Eve had faced RKCR/Y&R in a pitch since the A&E founders left RKCR/Y&R to launch their new agency in 2008.
Previously, Halifax had worked with DLKW Lowe on its advertising business. The agency had been the incumbent for ten years, and was responsible for creating a series of ads which saw Halifax staff members, such as Howard and call-centre worker Thomas, adapting the lyrics of classic songs.
DLKW Lowe's most recent campaign for the company broke in Janaury last year, and featured a fictional radio station called Halifax FM, where members of staff would broadcast messages to customers.
Halifax first began contacting agencies regarding an advertising review in September last year, however the process was quickly put on hold after it decided to give DLKW Lowe an 11th hour reprieve.
The company then reignited the review in November, eventually shortlisting AMV BBDO, Adam & Eve and RKCR/Y&R for the account.